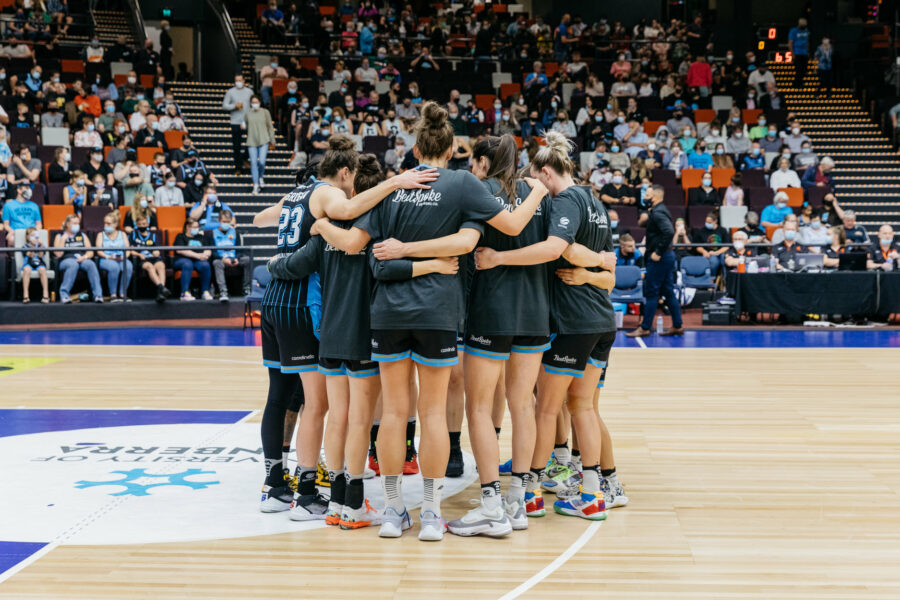 March 30, 2022 | UC Capitals news
Yesterday, the UC Capitals' season came to a premature end. It was a heartbreaking way to cap off what was a challenging six months with the team unable to see out the semi-finals due to a COVID outbreak and an inflexible fixture.
Despite the disappointment, the UC Capitals feel immense gratitude to a number of people and stakeholders which the club would like to acknowledge.
Thank you to our sponsors, whose support fires this engine and makes each season possible. In particular, thank you to our major partners, the University of Canberra, ACT Government and ActewAGL.
To our members, for committing to our season and riding out this turbulence with us every step of the way. You signed up on the back of the club having to rebuild after the hub season and your commitment was truly felt.
To each and every ticket holder for adding to the game day atmosphere and showing your love for our city's most successful team.
To the National Convention Centre Canberra, Southern Cross Basketball Stadium and Basketball ACT for making venues available for the team to train and play, particularly for Semi-Final Game 2 despite the administrative nightmare it was to have to reschedule a number of games. Of course, thank you to all the juniors who had their game day postponed to allow us to play too.
Thank you to everyone for the overwhelming support in the past few days in response to the difficult news.
The UC Capitals have more challenges to come, from short term focusses such as ensuring player welfare as they see out this COVID illness and isolation period, to the complex projects like finding a suitable venue to permanently call home.
We will get through it and with a passionate community behind us, the UC Capitals will return in season 22-23 with the same tenacity that this club has shown throughout its history.