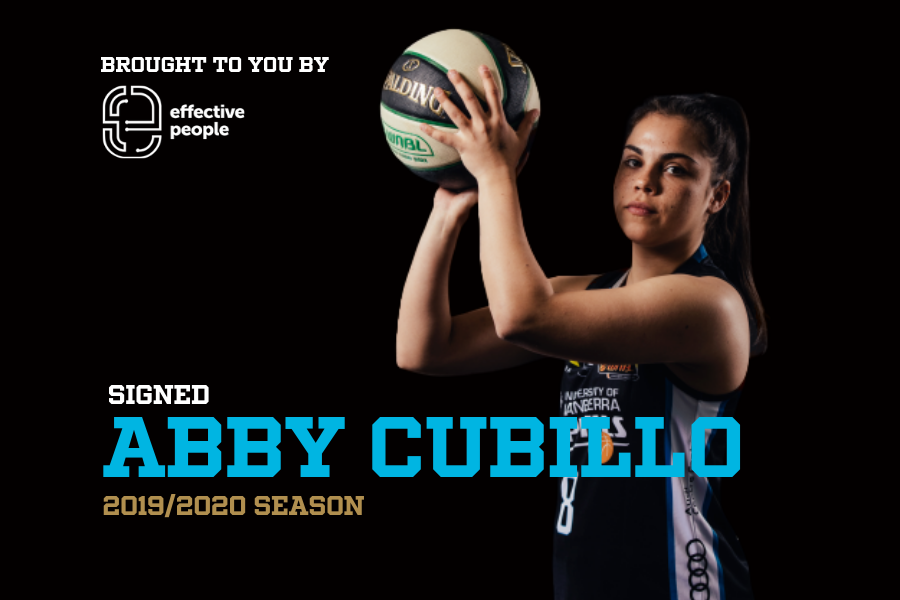 August 29, 2019 | UC Capitals news
University of Canberra Capitals 2018-19 development player, Abby Cubillo, has been signed for the upcoming season.
Head Coach Paul Goriss said that the 20-year-old point guard has been elevated to a contracted player because of her work ethic.
"Cubillo brings quickness and the ability to the push the ball in transition but it's what she is capable of at the defensive ends which excites us.
"She is a tenacious ball defender and can pick up the ball in the full court. She fits well with the chemistry of our team and is a great teammate," said Goriss.
Cubillo said that she chose to sign with the UC Capitals because of the exposure to the hard working and family environment she received.
"Having the opportunity to come back was something I definitely wanted to do, and with the success from last year I was definitely excited to be a part of the Capitals again. The group is filled with experience as well as great people and I'm sure it's going to be a great season.
"I just want to work hard and to continue to learn off the best in the league. We have players with a lot of experience both in the WNBL and internationally so I'm excited to learn and continue to develop my game alongside them.
"I'm hoping this season I can have a little more impact within the team and working hard so that I can contribute to the team in any way I can," said Cubillo.
During the off-season, Cubillo stayed in Canberra and joined her UC Capitals teammate, Keely Froling, playing for the Canberra Nationals in the Waratah League.
"We were unlucky to go down in the final but it was such an enjoyable season and I got an opportunity to get better at some of the things I wanted to whilst having lots of fun with an awesome team."
Cubillo was also an integral part of the UC Capitals inaugural Indigenous Round who, as an Indigenous person, helped the club drive the importance of the round.
"Abby is a role model to young indigenous females showing that you can play high level sport, study at university while holding down a part time job. All these things make Abby a tremendous role model," said Goriss.
Abby is now the ninth player to join the UC Capitals roster as the team is about to go into pre-season training.