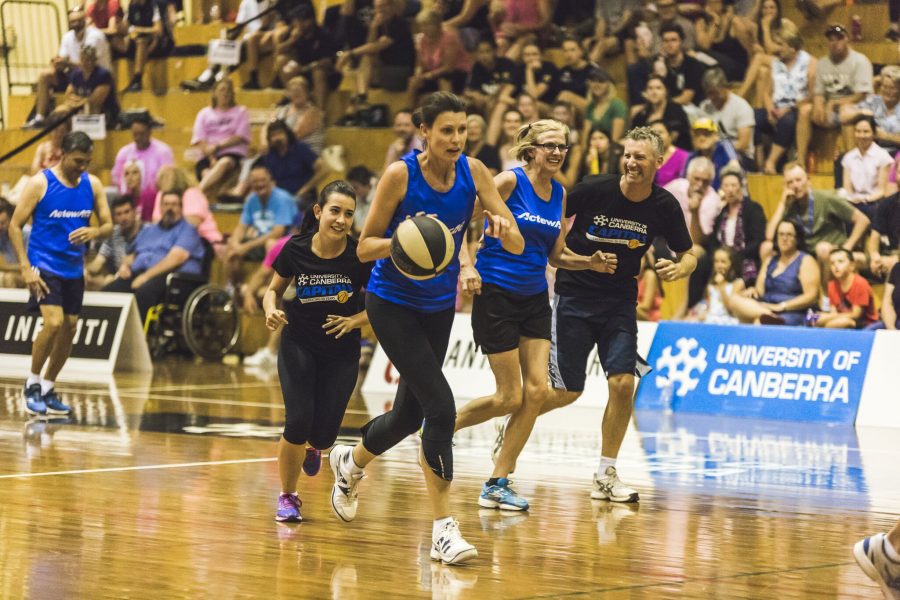 October 12, 2017 | UC Capitals news
This weekend we are excited to welcome you to the ActewAGL Game Day. As a principle partner of the University of Canberra Capitals, we are excited work with ActewAGL in this annual event.
At half-time, watch the ActewAGL All Stars take on the Media Megastars!
We will be raising money for the ACT Men's and Women's Intellectually Disabled Basketball Team, with donations of $400 per 3-pointer, and $200 per 2-pointer scored. At the end of the game, there will also be the opportunity to make donations to this great cause.
Get ready to cheer on the ActewAGL All Stars and Media Megastars.
Sunday 15th October:
Fixture:
University of Canberra Capitals vs Melbourne Boomers
Times:
Sunday October 15th
Doors will be open at 1:30pm for tip-off commencing at 3:00pm.
OTHER DETAILS:
ActewAGL Game Day.
Location:
National Convention Centre Canberra
31 Constitution Avenue, Canberra ACT 2601
Parking:
The entrance to the car park is on Constitution Avenue, between the National Convention Centre Canberra and the Airservices Australia building.
Turn at the '24 Hr' car parking sign, head down the ramp and turn right into the car park.
More details: http://wnbl.basketball/uc-capitals/game-night/