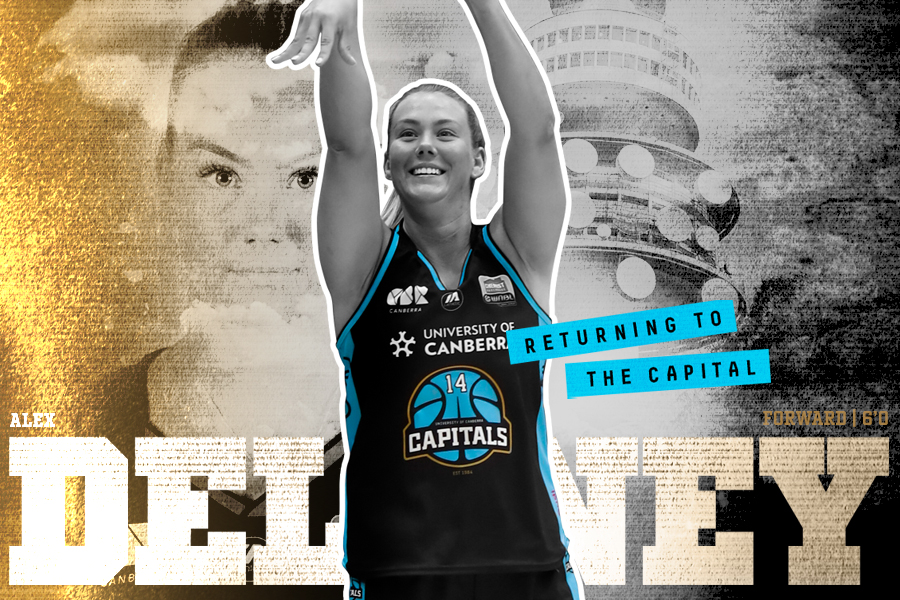 June 4, 2020 | UC Capitals news
Alex Delaney has re-signed with the UC Capitals for the upcoming season, the sixth player to do so this week.
The 24-year-old Forward first came to Canberra last season and helped the UC Capitals to ta back-to-back championship.
Delaney said that she was keen to return after her positive experience with the Capitals last season.
"There is such great culture and leadership at the UC Capitals that is instilled by our captains and runs throughout the program including the coaches and staff surrounding the team.
"After being a part of the championship winning team last year, I couldn't wait to re-sign. I'm so lucky to be involved in such a great team with awesome players so it made the decision very easy to return to the Caps."
Delaney returned home to Sydney where she's remained with family after her plans to play in the NBL1 were cancelled.
"I have been spending a lot of time with family and friends which I don't usually get to do so it's been great. I have also been working out trying to stay in as best shape as possible. My family and I have been going on lots of walks, getting into cooking, puzzles and playing cards."
Delaney joins Marianna Tolo, Kelsey Griffin, Keely Froling, Maddison Rocci and Abby Cubillo to have re-signed this week.