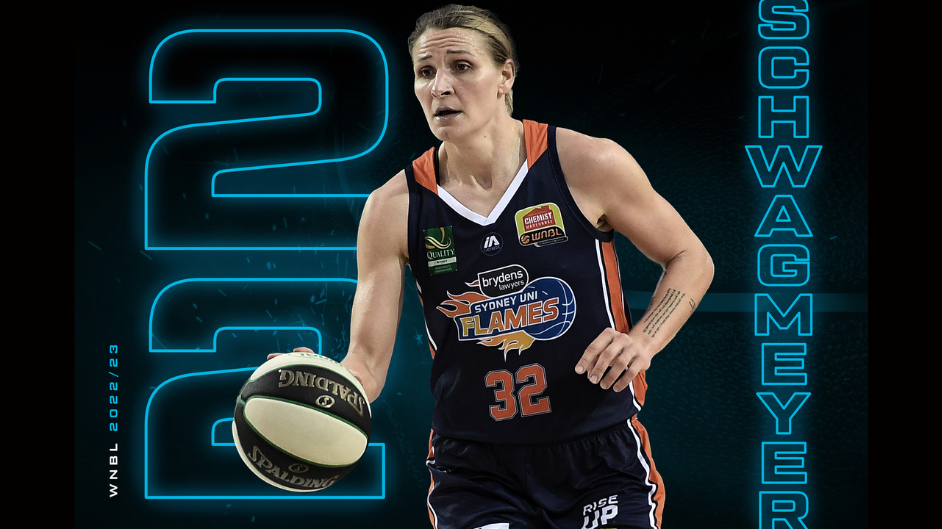 December 9, 2022 | UC Capitals news
In exciting signing news, the UC Capitals have recruited Alison Schwagmeyer-Belger for the remainder of the Cygnett WNBL season.
The respected guard joins the team after a stint in Serbia where she played six games and averaged 10.3 ppg.
"I am excited to get on the court and play the game that I love," she said.
"I hope that I can help bring my competitiveness and toughness to the team. I am excited to be a part of the UC Capitals and hope that we will all lift each other up to have a great rest of the season."
Schwagmeyer-Belger played college basketball for the Charleston Southern Buccaneers and the Quincy Hawks, and has played in Germany, Spain, Romania and Australia.
Taking the WNBL by storm from 2017 to 2021, the guard played for Perth Lynx and the Sydney Flames and says she's excited to start this new chapter.
"I knew I wanted that team to be in Australia so when the call from the Caps came it was a blessing and exactly what I was looking for," she said.
"The conversations I have had in this short time so far from the coach to management, they seem like they really care about you as a person and an athlete. I'm excited to help add to and be a part of the UC Caps."
Known for her physical toughness, Head Coach Kristel Veal says she's looking forward to seeing her make an impact.
"We are super excited to add a player of Alison's calibre and experience to our roster at this point in the season," Veal said.
"Schwaggy brings a physical and mental intensity that will bolster our performances and help us continue to grow as a young team.
"A talented hard-nosed player on both sides of the ball and with the ability to think critically, we are looking forward to providing an opportunity for Schwaggy to return to and impact the league again."