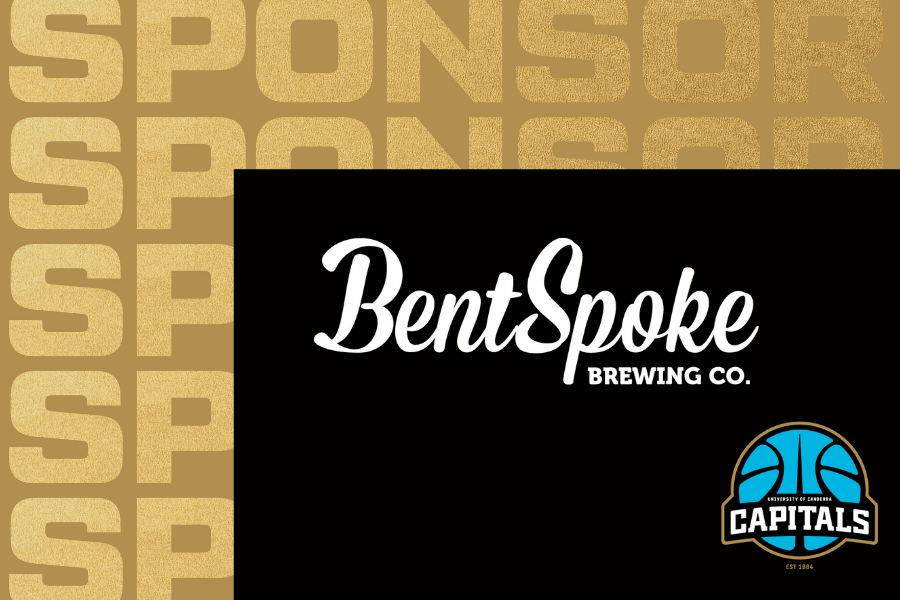 November 10, 2021 | UC Capitals news
BentSpoke has signed on for another 3 years to be the official brewing sponsor of the UC Capitals.
BentSpoke and the UC Caps form a great local relationship to drive and support the ongoing growth in the WNBL from a community level.
With the signing of the new 3-year agreement, BentSpoke will take a step up in their support of the team with the addition of their logo featured on the uniform from shorts to playing jersey over the 3-year term.
BentSpoke will be present at all home and away games with the can bar the mainstay courtside, and fans can expect the usual fun BentSpoke experiences at all home games.
Caps General Manager, Lucille Bailie says "The UC Caps and Bentspoke Brewing are two of our favourite Canberra brands and both represent local, yet world class products.
We're delighted to work with another iconic Canberra business and know that Caps fans will appreciate the opportunity to enjoy watching games with a chilled Barley Griffin in hand over the coming WNBL season."
Richard Watkins and Tracy Margrain, co-founders and head brewers of BentSpoke Brewing Co., have said, "Supporting our local community has always been an important part of BentSpoke.
We want to support the local community that supports us. The values and vision of the UC Capitals aligns with BentSpoke's own values to be providing world class experiences, and really promoting the ongoing growth of the WNBL and women's sport and to do that in our local community means a lot to us."