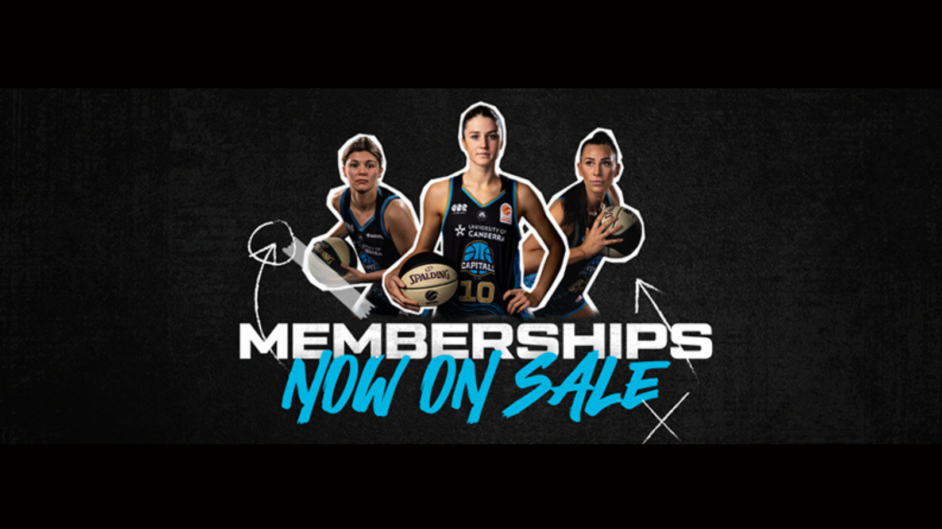 August 28, 2023 | UC Capitals news
We're bigger and better when we're together at the UC Capitals.
Join Seattle Storm jet Jade Melbourne, U.S import Nicole Munger, hometown muscle Alex Bunton and Japanese National player Monica Okoye for season 2023/24!
Memberships are now on sale to the general public and can be purchased here but get in quickly as they're going fast!
Following a hugely successful 2022/23 campaign where a record number of memberships were sold, the UC Capitals are again offering Big, Bigger, Biggest, 3-Game pass and Supporters Membership and will also introduce a 2-Game Pass for those who can only commit to a couple games.
Membership packages offer a wide variety of exclusive merchandise including a members cap, tote bag, handball, pen with pull out banner and more!
Get your membership today and start scheduling in the home games, using this downloadable fixture!
Membership Options:
Biggest Membership from $225.00
Bigger Membership from $180.00
Big Membership from $135.00
3-Game Pass from $40.50
2-Game Pass from $30.00
Supporters Membership from $70