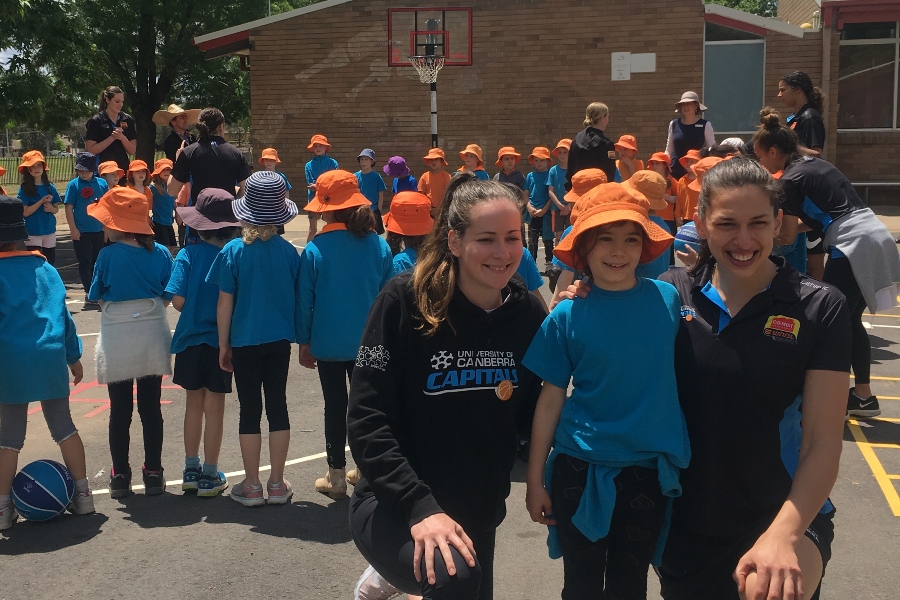 November 9, 2018 | UC Capitals news
Daliah Lee, an 8-year-old Canberra girl, caused a stir across Australia when she appeared on the Sunday Project after putting up a fight with Kellogg's for not having women appear on the Nutri-Grain box.
Daliah wrote to Kellogg's requesting they put girls doing "awesome things" on their box after noticing at breakfast that only males were featured.
On the Sunday Project with her mum, Daliah was asked which female athletes she'd like to see on the Nutri-Grain box. One of her answers were "the Canberra Capitals because they won".
"I said this wasn't fair, girls can do awesome stuff as well."
The University of Canberra Capitals were impressed by this young girl's bravery to take a stand for women athletes and were excited to hear that she is a Caps fan.
UC Capitals captain Marianna Tolo said that Daliah made people open their eyes to gender inequality in society today.
"It's something you may not even recognize as an adult – to have an 8-year-old pick up on it is pretty special."
"Whether it's females or people with disabilities, it's about having a diverse group of people to represent sport," said Tolo.
On Thursday, the UC Capitals team along with General Manager, Lucille Bailie, and the Minister for Sport, Yvette Berry, visited Daliah at her school in Canberra.
After running a skills clinic with Daliah and her classmates, Tolo awarded Daliah the No.1 Ticket Holder honour and gifted her and her family season passes and merch.
Daliah Lee was ecstatic to have received the prize and says that the Capitals make great role models.
"They work really hard – they try again if they get something wrong and just keep going."
When asked how she feels about being able to go to every Caps home game, she said it "will be so awesome".
"It's so exciting, I just love them."