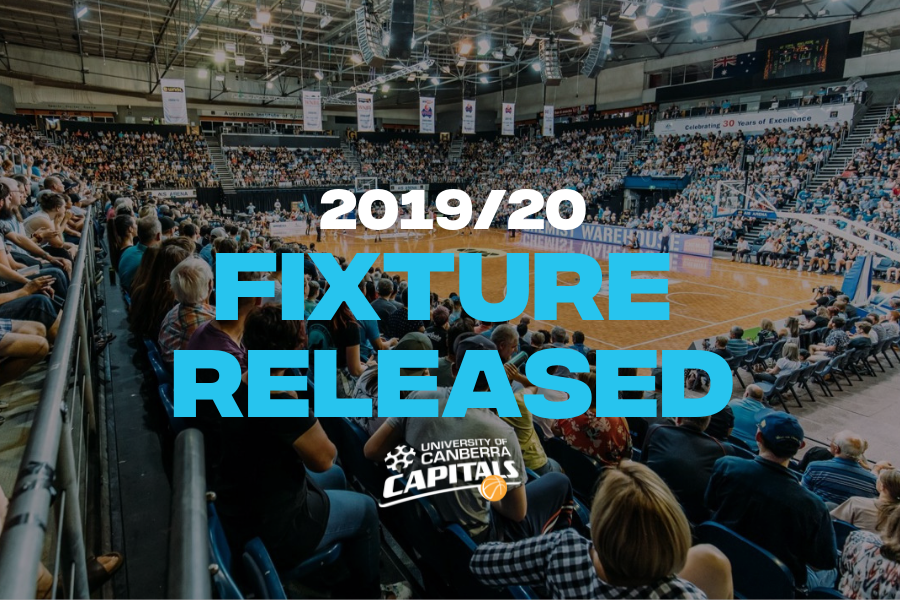 August 8, 2019 | UC Capitals news
The UC Capitals are hoping for another AIS Arena sell out as Canberra will host the WNBL season opener with a grand final rematch against the Adelaide Lightning.
The 2019/20 season will tip off on Sunday, October 13 and the UC Capitals will host 11 home games up from 10 in the previous season.
Three games will be held at the AIS Arena, with the remaining to be played at the UC Caps' regular venue, the National Convention Centre Canberra.
General Manager of the UC Capitals, Lucille Bailie, said that she looks forward to the opportunity to recreate the incredible atmosphere at the AIS Arena for the championship rematch.
"We're calling on fans to get on board for WNBL20 to be part of another uniquely Canberra sporting experience and importantly, to set the tone for the Coach Paul Goriss and the team for the WNBL20 season.
"With 11 regular season home games, the WNBL20 draw provides a framework for more world class basketball in our very own backyard."
There is only one week left for fans to purchase a Championship Membership to receive a limited-edition t-shirt for the same price as regular memberships. To purchase yours, click here.
Offer ends 15 August.