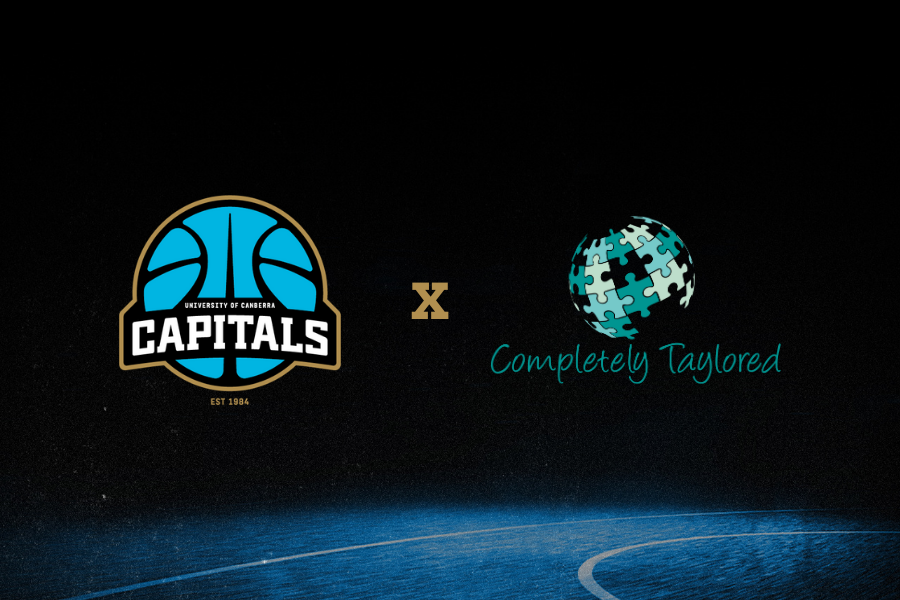 October 22, 2020 | UC Capitals news
Business support firm, Completely Taylored, has signed on as a UC Capitals partner ahead of the upcoming season.
Completely Taylored offers a full suite of accounting and bookkeeping services as its primary focus, but specialises in trust accounting and childcare centre bookkeeping with unique systems.
Director of Completely Taylored, Courtney Milne, said that after previously being involved with the UC Capitals through other avenues, it seemed like the right time to begin this partnership.
"Completely Taylored has seen the way that the UC Caps foster a family-first approach and how they foster those who support them in the community. This made the partnership with the Caps a no-brainer.
"During this time of uncertainty, it seemed like the least Completely Taylored could do is support the team that supports the community and becoming a partner is the best way we could show that support," said Mrs Milne.
It was way the UC Capitals values clearly aligned with Completely Taylored's mission that first brought the idea to mind, though.
"Completely Taylored is a business born out of necessity and in its infancy was a massive advocate for providing women with a platform to utilise their skills with freedom and flexibility in a business stream they are passionate about.
"This is very similar to the way UC Caps operate and as such is a perfect alignment. The UC Caps have been not only a success on the court but also in the community – something that businesses should aspire to," said Mr Milne.
General Manager of the UC Capitals, Lucille Bailie, said that she is delighted to welcome Completely Taylored to the corporate family.
"Our program is underpinned by values like inclusiveness, incredible teamwork, great communication and handling adversity, and Completely Taylored is no different.
"We've found a perfect match in Courtney and the Completely Taylored team. Both of our organisations have shown incredible resilience, the ability to work out the best way forward and both are enormously proud to inspire others to achieve success in business and sport," said Mrs Bailie.
—
For more information on the UC Capitals corporate family, click here.