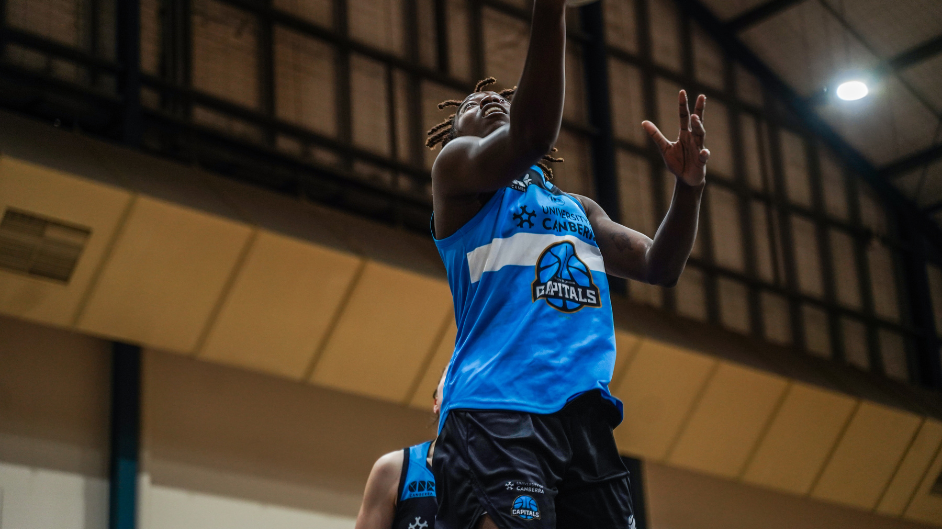 November 16, 2022 | UC Capitals news
Dekeiya Cohen hasn't seen Kristy Wallace since they graduated from Baylor University in 2018.
The former co-captains will meet again this Sunday, when the UC Capitals travel to Melbourne to take on the Boomers.
"To see her and play against her, it should be a fun, competitive game, I'm really looking forward to it," Dekeiya said.
"The Boomers are definitely going to be a challenge but if just go out there and use the things we have been working on and apply it to the game and do the best we can."
Dekeiya said there's been two major focuses at training; defence and communication.
"We're making steps forward and we're working together on our defence and just fine tuning our offence. We've watched a lot of film and we're using that to learn and take those learning into our next game," she said.
"We need to have more communication and trust one another. It's still a new group, a fresh group, you could say a young group in a way so just learning how each other work and listening, and making sure we have max effort at all times."
The team keeping positive and motivated as they fight for their first win.
"That's all we can do, is keep our spirits high, keep looking forward and working to get better.
"We're all stepping up to try and fill the gaps left by Gemma and Jade, it has to be a team effort.
"It's a competitive league, it's a fun league, there's a lot of great athletes. It's fast paced and intricate, that's one thing I do like about this league is that it does challenge you both physically and mentally."
The game tips off at 3pm on Sunday November 20, streamed live on 9Now.