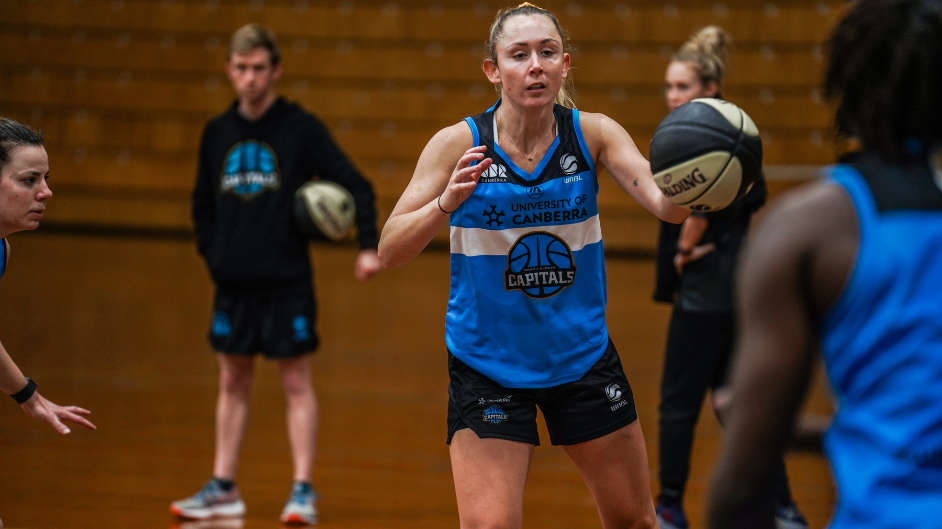 October 4, 2022 | UC Capitals news
The UC Capitals are pleased to announce the signing of Elizabeth Tonks for the upcoming WNBL season.
Tonks is a guard who has risen through the ranks, coming through the Centre of Excellence Program at the AIS.
"This is a special signing for the Caps and the NSW/ACT community as Tonksy has played pretty much all of her junior and senior basketball in the region, even earning herself a CoE scholarship back in 2015," UC Capitals Head Coach Kristen Veal.
"Tonksy is a beautiful representation of patience, hard work and passion, and we couldn't be more excited to see her run out in her first WNBL jersey this season."
Standing at 172cm, Tonks will add to the already focused intensity, tough and determined playing group, Veal adding "Tonksy has great physicality as a guard and a well-rounded skill set and perimeter shot."
Speaking on her signing, Tonks said it's a privilege to be part of the playing group.
"It has been a long-standing goal of mine to be a part of the UC Capitals, and I am thrilled to be offered this opportunity," she said.
"I am super excited for this season and to be part of such a great group."
Now into the second week of pre-season, the 25-year-old said the group is coming together well.
"It has been a really fun couple of weeks. We have a great mix of experience and skill, and I am loving the team culture already.
"The Caps organisation has made it very easy for me to find my feet in the professional league. We have some of the best facilities and people making sure that we perform at our peak."
UC Capitals Memberships are on sale now, with tickets to the opening round game against Bendigo Spirit at the National Convention Centre available soon.