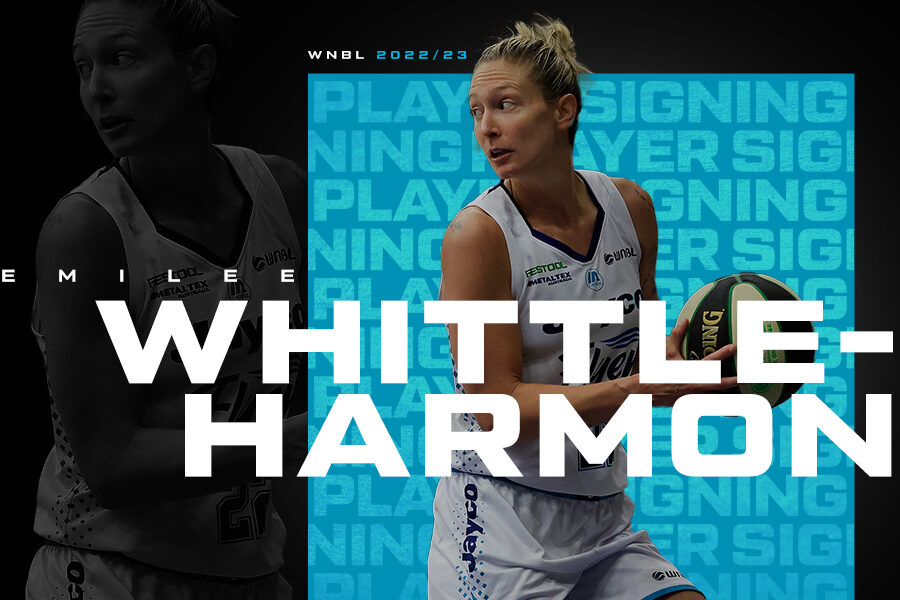 July 21, 2022 | UC Capitals news
The UC Capitals continue to build an exciting roster for the upcoming WNBL season, with Emilee Whittle-Harmon joining the squad in 2022.
This will be the forward's second season in the WNBL, signing with the UC Capitals from the Southside Flyers.
Whittle-Harmon played college basketball at Ohio State University up until 2013, before accepting a contract in Ireland. She moved to Australia in 2015 with a dream to play in the WNBL, however due to her status as an import up until 2021, she had to fight for one out of two positions on a team. She stayed persistent and eight years later was rewarded with an opportunity at Southside.
And now, she's signed a one-year deal with the UC Capitals.
"I'm over the moon about signing with the UC Capitals for this upcoming season and am really looking forward to meeting everyone and getting to work," she said.
"It will be great to work with Vealy [Kristen Veal]. She's had such a distinguished playing and coaching career and I have no doubt I will be better for having the chance to be coached by her.
"I'm also looking forward to continuing to play with Gemma Potter who is one of my teammates at Dandenong in the NBL1, and finally having the chance to play with Brittany Smart who is a fellow "Ohioan". And I'm most definitely looking forward to being on the same team as Alex Bunton and not having to go up against her!"
The decision to move away from family as well as the athletes she coaches at Dandenong was not one taken lightly. After a few conversations with head coach Kristen Veal though, she was convinced it was the right move for her.
"I'm a huge culture person and Vealy really sold me on the culture of the Caps. I just want to be surrounded by genuinely good people who work their tail off and I believe that's what I'm getting with Canberra."
Whittle-Harmon played 12 games for Southside last season, racking up 95 points. She says she's looking forward to getting on court with the Caps and being on the right side of the loud and loyal home fans.
"The fan base of the UC Capitals is incredible! When playing in Canberra last year the fans were loud and into from the first minute to the last. It was clear how much the team meant to them all and I am definitely looking forward to the chance of having that as my home court advantage.
"My goal for the 22/23 WNBL season is simply to help the team be successful however I can. It would be amazing the make finals (something Canberra is accustomed to) and of course even better to win it all.
"Whatever role I can play to help the team reach that position is what I'll do."
Pre-season begins September 2, with the season to commence November 3.
2022/23 UC Capitals Signings |
Jade Melbourne, Shaneice Swain, Gemma Potter, Tahlia Tupaea, Brittany Smart, Alex Bunton, Emilee Whittle-Harmon