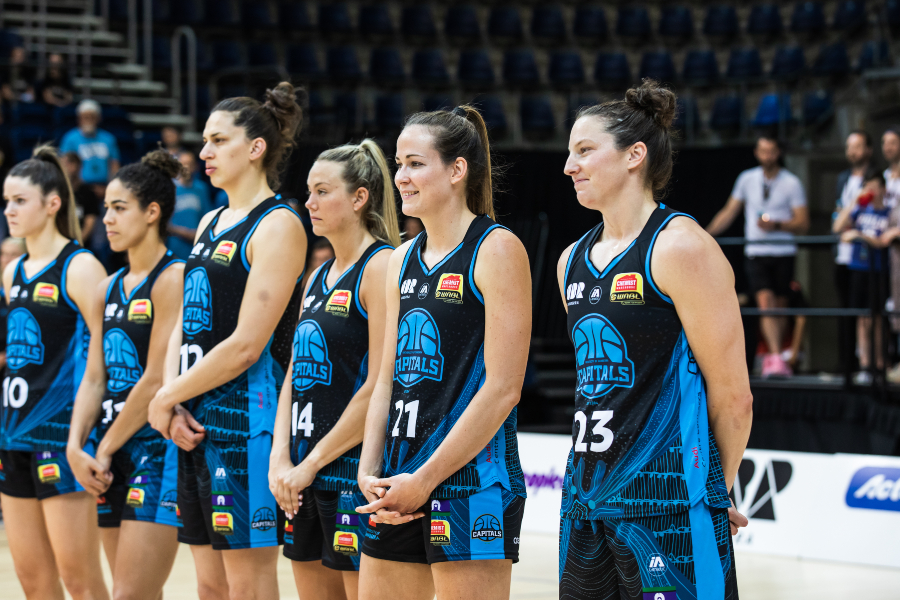 November 11, 2019 | UC Capitals news
The WNBL is on break from now until Round 6 starting Friday, 22 November to allow players to attend their FIBA (International Basketball Federation) commitments.
With the Tokyo Olympics just over eight months away, players and coaches are juggling the WNBL season with their national team pursuits. This is the first of two FIBA windows, with the second to start from February 1 – immediately before the WNBL finals.
See how the UC Capitals will spend the next 13 days before their next game on Saturday, November 24.
Marianna Tolo and Paul Goriss
Tolo was the only UC Capitals player to be selected for the Australian Opals pre-Olympic Qualifying Tournament in Kuala Lumpur, Malaysia.
Tolo and Goriss, who is an Assistant Coach for the Opals, left Sunday straight from Melbourne. Starting Thursday, the Opals will face India, Chinese Taipei and Japan and must defeat India and Chinese Taipei to make it to the next stage in February.
The pair will be back in Canberra on the 20th leaving them four days to prepare for Round 6.
Kia Nurse
Nurse, who is Canadian, will also be competing in a pre-Olympic qualifying Americas. The tournament will take place in Edmonton Over November 14-17 and Canada will play Cuba, Puerto Rico and Dominican Republic.
They will need to finish in the top two in their group to advance to the 2020 qualifying tournaments.
Nurse will be back in Canberra on the 21st. Judging by her game for Round 1 after arriving in the country just three days before the season opener, this international trip won't disturb her too much.
Olivia Epoupa
Epoupa has returned to France to play trial games as part of a national team camp. France already qualified for the next stage of qualifiers due to a top four finish in the EuroCup.
Epoupa will be back in Canberra on the 21st.
Kelsey Griffin
National teams are only allowed to play one naturalised player each, and the Australian Opals have that in point guard Leilani Mitchell meaning Griffin did not make the team despite being named in the initial squad.
Instead, she's gone to Nebraska, USA where she started her basketball career with the Cornhuskers for a college reunion.
Griffin will be back in Canberra on the 18th to resume training.
Everybody else
The remaining UC Capitals have a couple days break to spend how they please. For some like Maddy Rocci, it's a time to visit family. For others like Keely Froling, other commitments like university studies have kept her in Canberra. They will begin training and their normal routine on Wednesday.