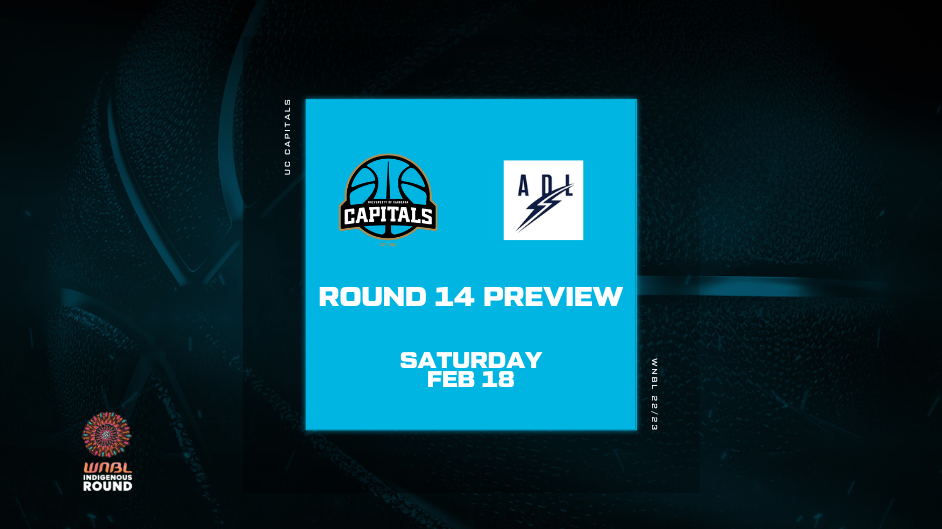 February 18, 2023 | UC Capitals news
Two weeks ago they beat them, and the UC Capitals are ready to do it all again when they take on the Adelaide Lightning on Saturday evening at the National Convention Centre, Canberra for the Cygnett WNBL's Indigenous Round on February 18.
The team went into the break with memories of the 97-90 overtime win, with Player of the Match Jade Melbourne finishing with 21 points and 11 assists.
The point guard told media this week that they're going into this weekend's game like it's the first of a three game finals series.
"Everyone's pumped, the belief is really showing, we've grown in leaps and bounds, so it's going to be really exciting," she said.
"We know we only have three games as a group and this exact group is never going to play together again, people will but you know, that's going to be the end.
"So after 120 minutes the season is over for us, so we just want to continue to play the style we've been playing especially in 2023.
"We just want to leave everything on the court, and play with heart, have fun and continue to look after one another and hopefully we can get the job done again."
Alex Bunton and Shaneice Swain are set to get some minutes after overcoming injury with the Caps to be close to a full roster for the first time in months. With Bec Pizzey stepping up in a huge way during Bunton's absence, it will be a balancing act to get the most out of both bigs.
Pizzey said she never would have dreamed of gaining so many minutes this season, so far recording 45 rebounds, 15 blocks, 13 steals and 86 points.
"I just want to make sure everybody feels comfortable that they're confident and I think that that's something that I've been able to bring. Yeah, I've grown my confidence heaps and I'm just had a lot of fun."
Tickets for Saturday's game are available here.