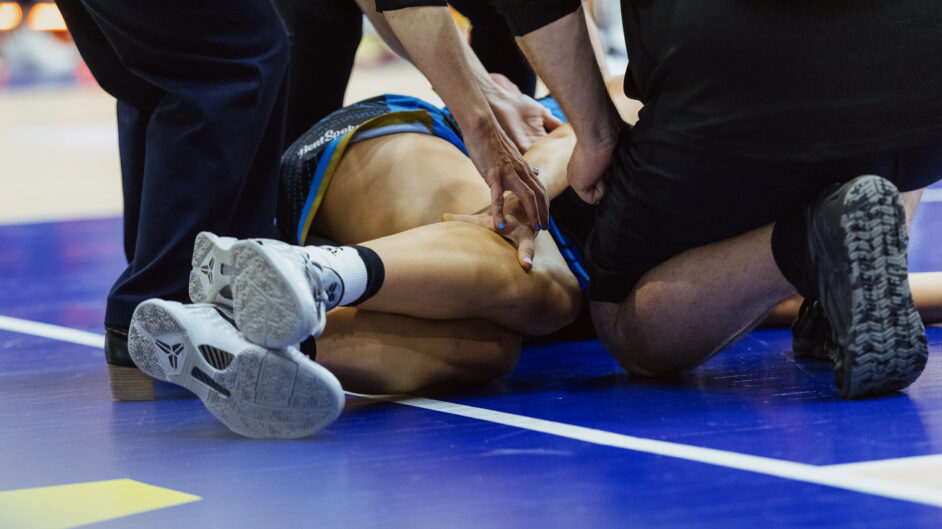 November 5, 2022 | UC Capitals news
The UC Capitals can confirm that during Friday night's game against the Bendigo Spirit, Gemma Potter ruptured her ACL and strained her MCL.
Just before the end of the first quarter, Potter became tangled with other players under the hoop, before screaming out in agony. She was assisted off the court and returned to the sideline a short time later in a brace.
The guard underwent scans on Saturday morning, which confirmed the news that she had sadly ruptured her ACL, a few months after getting back on the court from the same injury.
She took to Instagram to share the news, thanking everyone for their support.
"As many highs as there is, they're going to be lows and last night was no different. Unfortunately scans have showed that I have ruptured my ACL and strained my MCL," she wrote.
"Thank you to everyone for the kind words already, I have been inundated with messages of support and never fail to appreciate the love that I have around me.
"I know what has to be done and cannot wait to start the process again with the best bunch of girls around me."
Gemma will now undergo surgery and rehab to come back bigger and better in 2023/24.