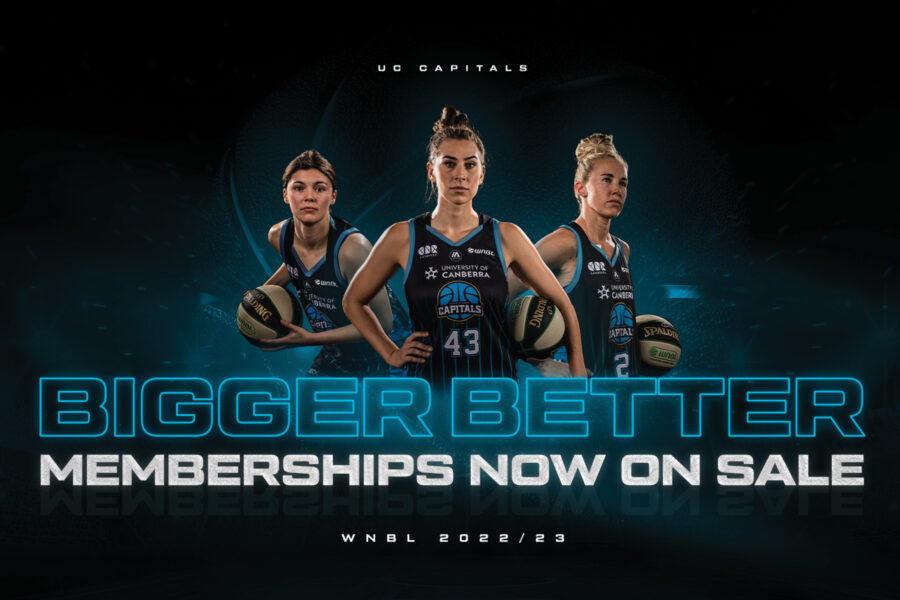 September 9, 2022 | UC Capitals news
There has never been a bigger and better time to be a UC Capitals fan with 11 home games and five membership options on offer in 2022/23.
Memberships are now on sale to the general public and can be purchased here but get in quickly as they're going fast!
Following a hugely successful 2021/22 campaign where a record number of memberships were sold, the UC Capitals are again offering Big, Bigger and Biggest membership options, but are also introducing a 3-Game pass and Supporters Membership for those who can only commit to a few games or are dedicated fans from afar.
UC Capitals General Manager Lucille Bailie said "we are really pleased to be offering more membership options to UC Capitals fans.
"We're looking forward to seeing the familiar faces of the hundreds of fans who have renewed their memberships for the upcoming season but also welcome new members who are ready to be part of something bigger and better at the National Convention Centre!"
Membership packages offer a wide variety of exclusive merchandise including caps, lanyards and tote bags, and gain you access to the best seats in the house! Join Jade Melbourne, Alex Bunton, Rae Burrell and Dekeiya Cohen and help us pack out the National Convention Centre in 2022/23.
Get your membership today and start scheduling in the home games, using this downloadable fixture.
Membership Options:
Big Membership from $154
Bigger Membership from $209
Biggest Membership from $264
3-game Pass from $43.50
Supporters Membership from $70