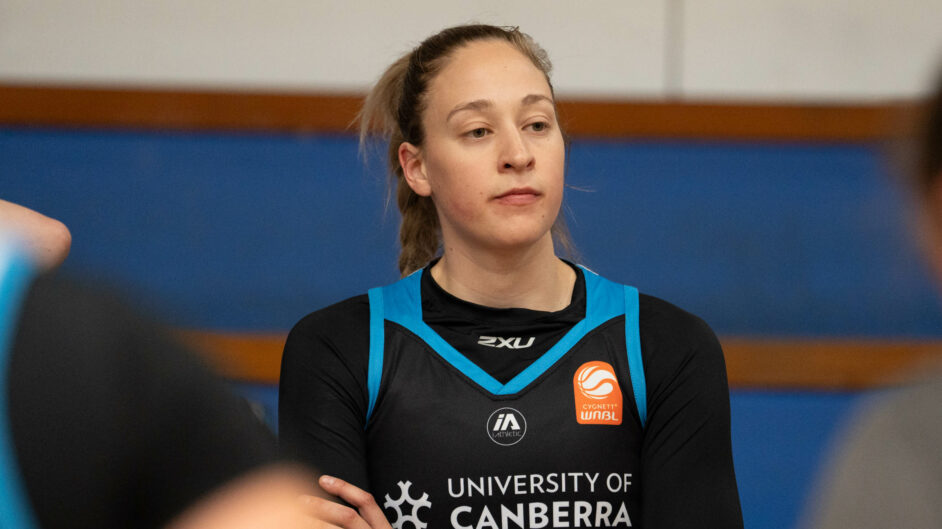 October 12, 2023 | UC Capitals news
Five weeks into preseason and Alex Sharp couldn't be more excited by what's to come for the UC Capitals.
"I'm having a lot of fun. It's been my first season out of Perth, so it's a lot of learning new things and getting to know new people," she said.
"At the same time, I've played with a lot of these guys before, so it's been exciting to find our identity as a team together."
The guard said they're putting in the work both individually and as a team and can't wait to see what this new era Caps can achieve.
"When I looked at the Caps last season, I always saw a team that was really together. I could see that they had a strong team culture and honestly, that was something that I felt like I'd love to be part of.
"Coming here, I've just felt like a lot of things have aligned. I'm in the right place at the right time."
Sharpy is already being labelled by teammates, as one of the players to have a breakout season in the black and gold.
The 26-year-old known for her strong work ethic and desire to be bigger and better.
"The offseason for me it was huge. I did a lot of work on my game, bringing that leadership and that communication piece, but also some new things in my game playmaking, shooting, being able to play hustle D but then also get back and be like a real threat in offense.
"There' s a lot of things I have been working on in the offseason that I've been excited to transfer into the WNBL and how it transfers to this level."
Asked by media of the Capitals potential underdog status, and Sharp was quick to answer and show her competitive spirit.
"I do love being an underdog. I think we could definitely shock this season. There definitely is that that undertone, that drive to prove some people wrong."
Tickets and memberships for the upcoming season are still available and can be purchased, here.