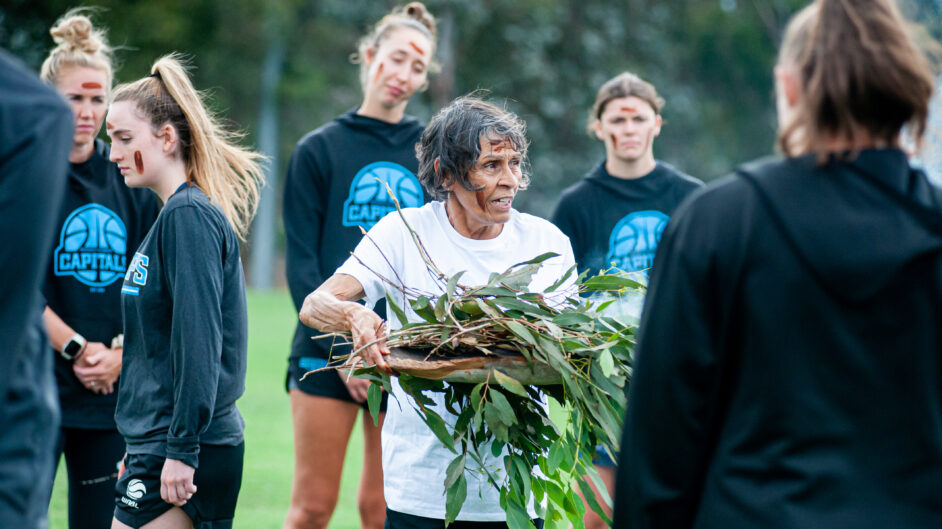 February 16, 2023 | UC Capitals news
The UC Capitals have been fortunate enough to be given a cultural experience by Ngunnawal Elder Aunty Violet Sheridan and Ngunnawal and Kamilaroi custodian Richie Allan.
The afternoon began with Aunty Violet holding a smoking ceremony and barefoot circle, to promote healing and remove any negative energy within the team, as they strive for success in their final three games of the season.
"It also gave the group a cultural experience about what our people did, when they walked on country or just sat around having those conversations." Richie Allan said.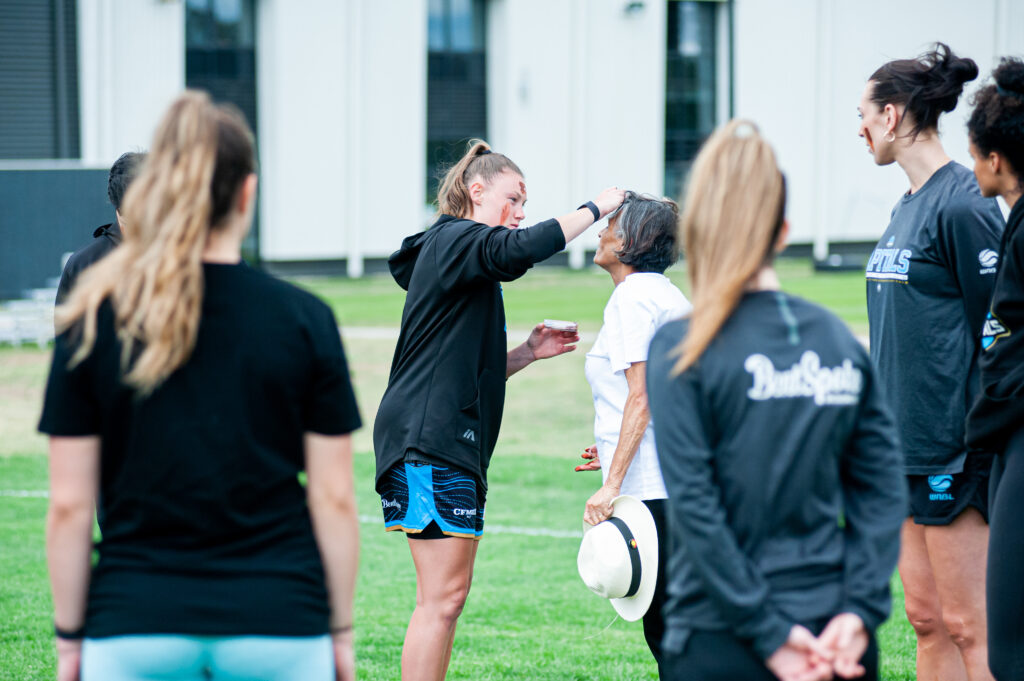 Richie Allan then moved the group inside, where he held an education session, about the land on which they play on, and the challenges that continue to be faced by Aboriginal and Torres Strait Islander People.
The team was encouraged to ask questions, share stories and be open about their experiences with racism, before Richie reiterated the importance to stand beside First Nations Australians on their journey towards reconciliation.
"These girls, they're role models for all young kids and people who watch and play basketball," Richie said.
"Seeing them so engaged during the session was great. My job was not to challenge them, but to encourage them to do more. They might be doing a little bit, but we can always do more. The more education and cultural awareness we have, the more we can do in our everyday lives.
"Education is the best tool."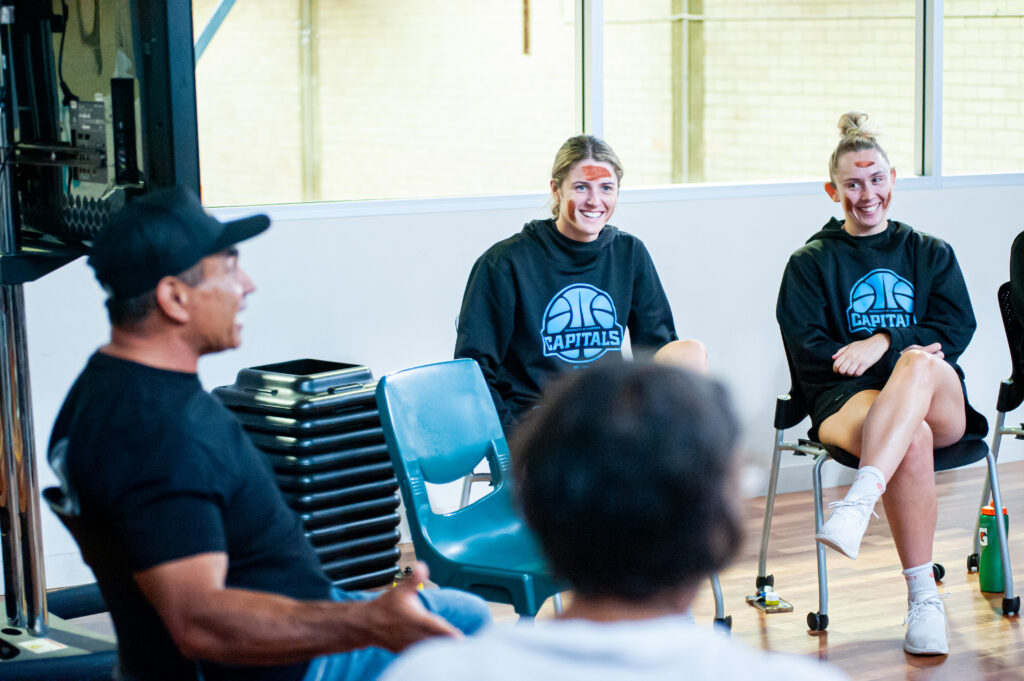 The session proved powerful for the team, Britt Smart saying they look forward to taking what they've learn into their every day lives.
"It's really important just to better understand different cultures and embracing all backgrounds and ethnicities," she said.
"It's important for us to make it to where it's not just a round where we're just wearing something but to get involved with the community we're in.
"Being on Ngunnawal Country, it's really cool to Aunty Violet and Richie come in and share something that's really personal to them and applicable to their people."