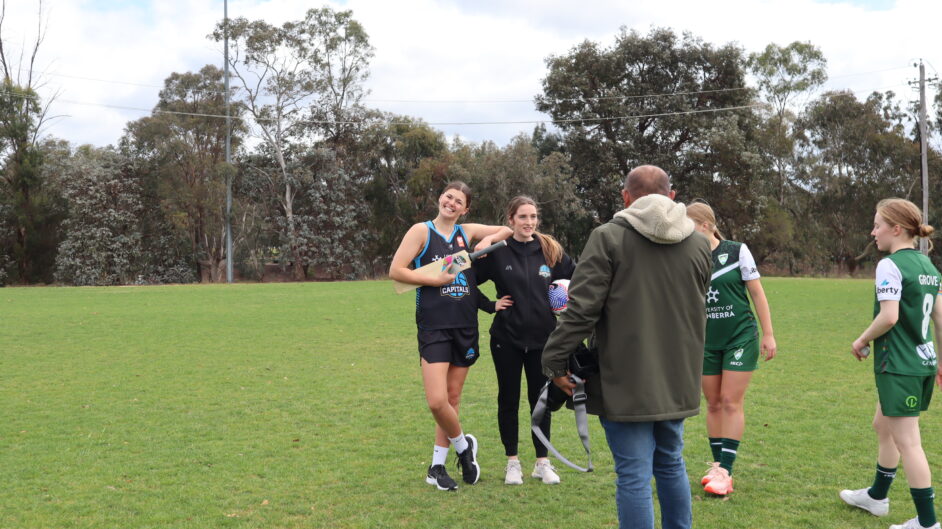 October 6, 2023 | UC Capitals news
Less than two days back in Caps camp and the media requests for Jade Melbourne start rolling in. Podcasts, TV interviews, radio and online; Jade accepts them all with a smile. The WNBA rookie joined the team three weeks into pre-season, following her first season with the Seattle Storm.
The Caps star guard telling media she's thrilled to be back home in the Capital.
"It's so good, Canberra feels like my real home now, I'm going into my fourth season with the Caps so it's great," she said.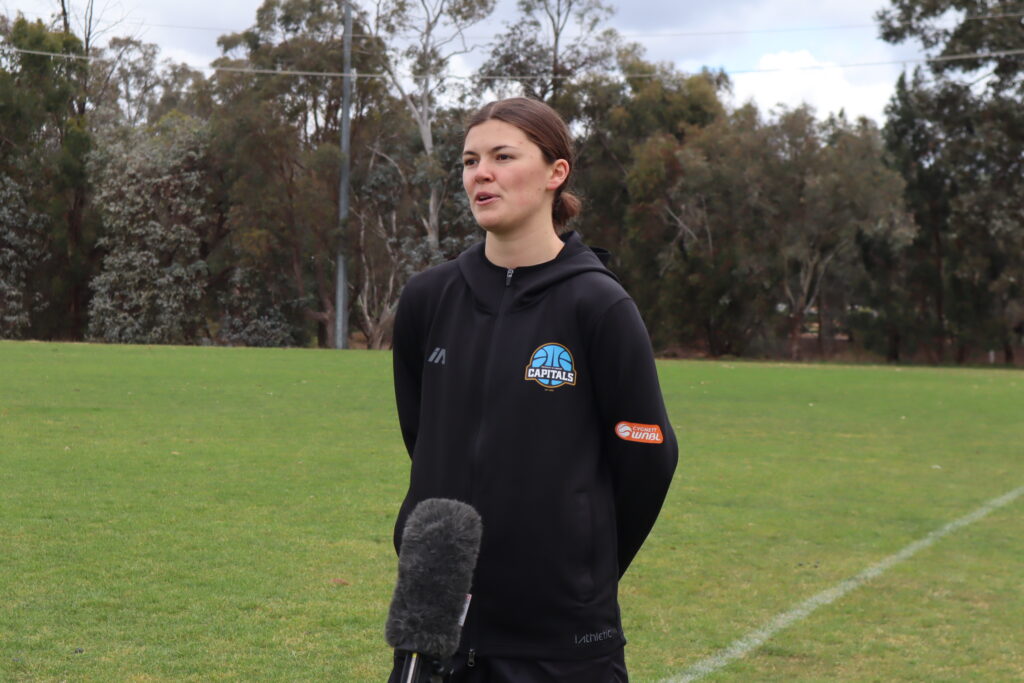 "The group is gelling really well, it's an exciting group to be around. We are quite a versatile group and I'm looking forward to just continuing to build some chemistry and then hopefully November 5 rolls around pretty quickly."
Touching down back in Australia last month, Jade spent time with family in Traralgon, before enjoying a few days in Byron Bay.
With less than a month to go until season tip off and with enough distance from her last game of the season with Seattle, the 21-year-old was able to reflect on her huge accomplishments over the past 6 months and the pinch me moments that had her levelling up against the best athletes in the business.
"We had a preseason game against Phoenix Mercury and there was one possession where I was guarding Diana Taurasi who is arguably the best player in the world, so it was just a crazy moment.
"I was like, wow, like this is really happening, I'm not just watching on TV anymore.
"Another time, I got switched on to Breanna Stewart and I was like, what am I doing here? Then there was Kelsey Plum, just so many people I have grown up watching and then I was playing against them so I couldn't get my head around it maybe until about 10 games in.
"I am super happy with how I went, unfortunately the team didn't make finals but just to be in that position, playing for Seattle Storm in the WNBA, it is unbelievable," Jade said.
With a great deal of experience under her belt, Jade says she will look to bring leadership and those new learnings to the Caps camp in season 23/24.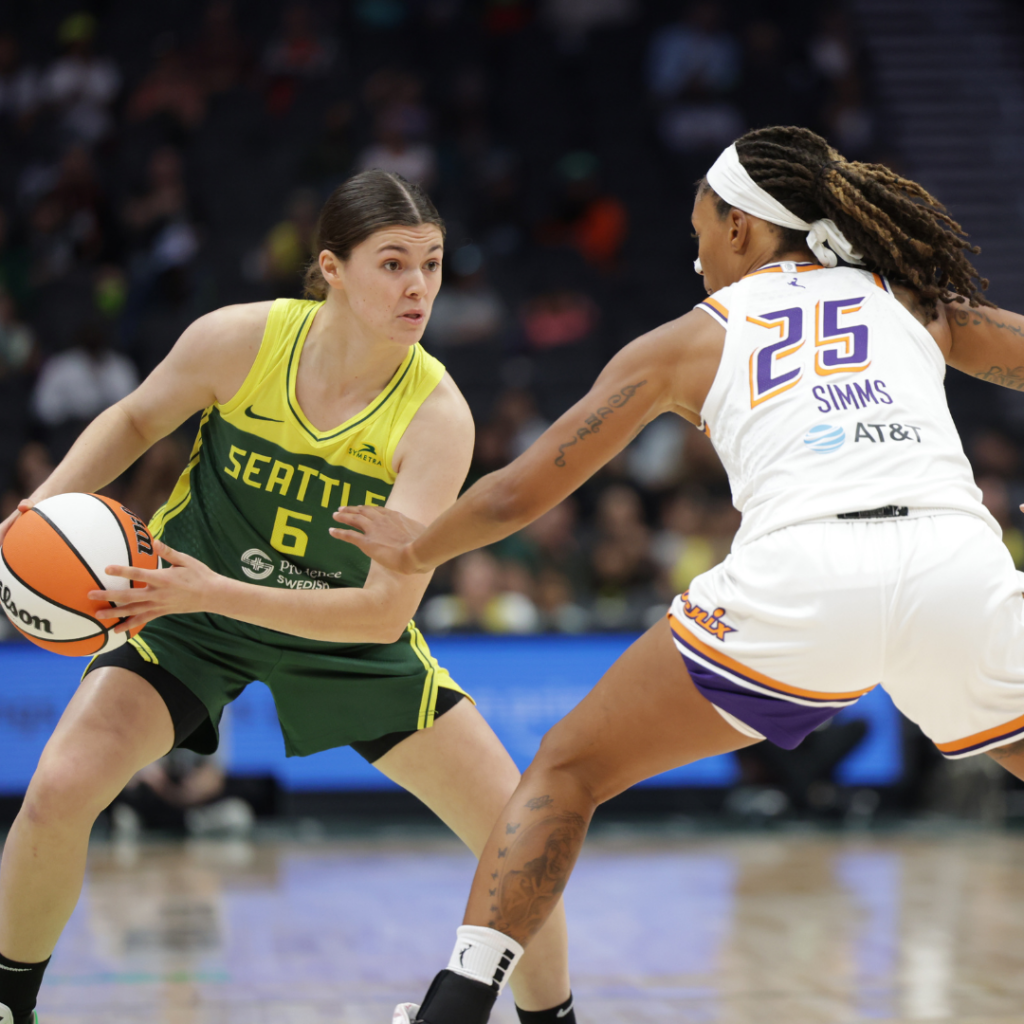 "There was so much learning honestly, I think just continuing to be a leader for this group was the biggest takeaway.
"I've had quite a large variety of different experiences, so I'll just focus on bringing that and continuing to use my voice and encourage and empower my teammates.
"If I see something here and there that I've taken away from America that I feel like I can help a teammate with I will."