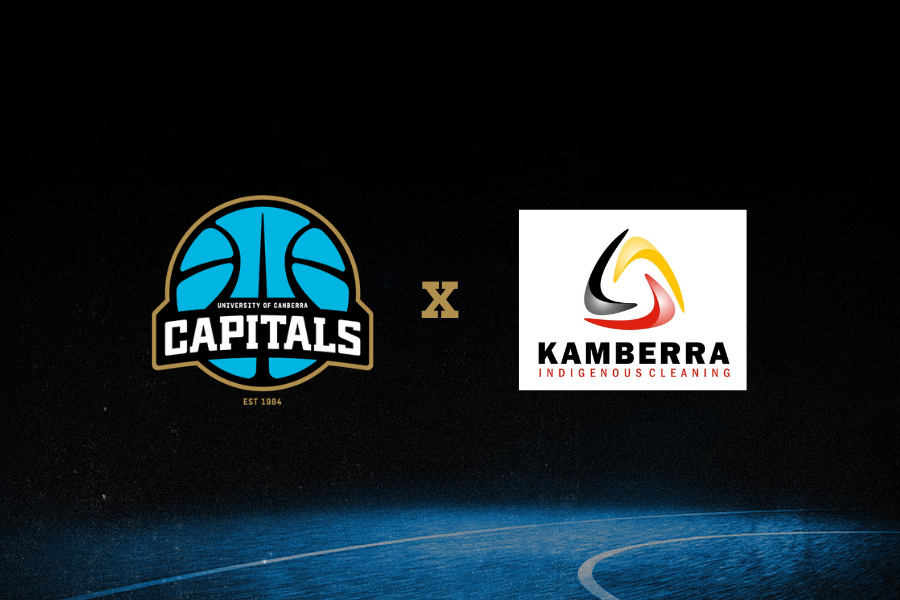 September 29, 2020 | UC Capitals news
Local commercial cleaning company, Kamberra Indigenous Cleaning, has extended their sponsorship of the UC Capitals for another season.
CEO of Kamberra Indigenous Cleaning, Simon Rolfe, said that it was important to support the team now more than ever in these turbulent times.
"The company has enjoyed its partnership for the past two years and felt the need to continue supporting the team as they strive to achieve a third championship for the Canberra community.
"The dedication and professionalism that the UC Capitals display week in and week out is one that should be acknowledged by the Canberra community as they are great ambassadors for the sport and role models for young boys and girls wanting to play basketball."
Kamberra Indigenous Cleaning is committed to providing local Indigenous communities with employment opportunities and developing individual's knowledge and skills utilised in the cleaning industry. They also engage with a range of local Indigenous businesses, sporting and charity organisations.
The company has also played an integral part in helping the UC Capitals launch and maintain the Indigenous Round, having donated to and been involved in a range of initiatives.
"The professionalism of the UC Capitals, their true commitment to the community and Indigenous awareness is very appealing to us and has certainly been a factor in the past two years," said Mr Rolfe.
"To allow us to be part of the past two Indigenous Rounds has allowed us to work closely with the Capitals and work out ways how we as an Indigenous organisation can work together and support one another in achieving positive outcomes for those people from  Indigenous and Torres Strait Islander backgrounds.
"We will continue to work closely with the UC Capitals over the upcoming season and encourage the Canberra community to support our girls achieve a third championship."
General Manager of the UC Capitals, Lucille Bailie, said that Kamberra Indigenous Cleaning perfectly align with our mission to be the best possible athletes and ambassadors in the community.
"We look for local brands and businesses who share our values of hard work, inclusiveness and equality, so to welcome Kamberra Indigenous Cleaning back on board to the UC Capitals corporate family is truly exciting for our organisation."
—
For more information on the UC Capitals corporate family, click here.