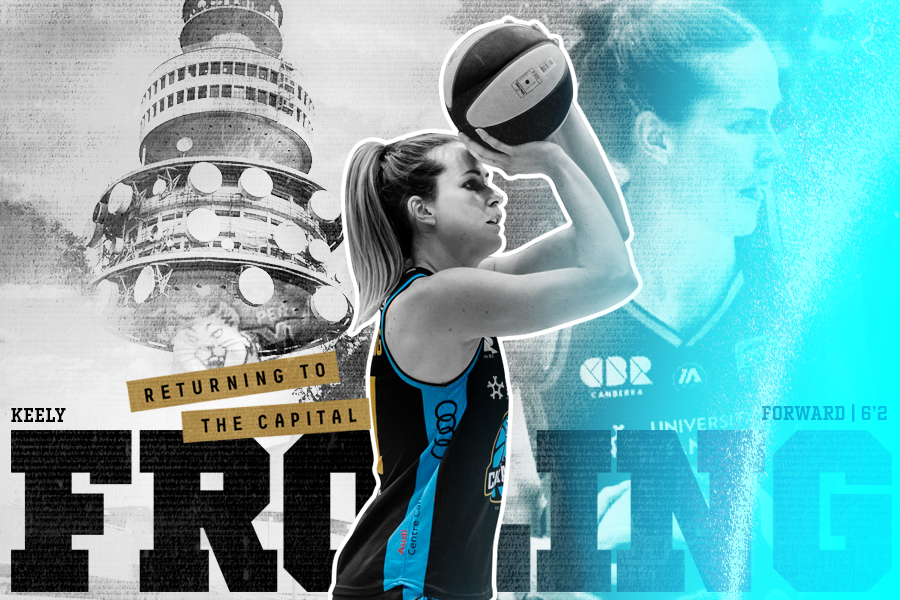 June 4, 2020 | UC Capitals news
Keely Froling has her eyes firmly set on a threepeat, re-signing for the 2020-21 season with the UC Capitals.
The 24-year-old was commended last season for playing a bigger role and filling in for Kelsey Griffin while benched with an injury. She exceeded expectations on multiple occasions, from achieving a career-high 30 points in one game to playing through a fractured cheek and nose in another.
Froling is not done yet though, citing the idea of a threepeat as her motivation to re-sign with the UC Capitals.
"I love playing in Canberra and to have the opportunity to win three in a row doesn't happen very often so that was a big factor. I also am very close to finishing my bachelor of physiotherapy degree at the University of Canberra – thanks to COVID – so that was another factor," said Froling.
Froling originally planned to spend the offseason working toward her Olympic dream playing for the Australian 3×3 team, but she's managed to find other ways to keep busy and enjoy the downtime during the coronavirus lockdowns.
"On the positive side, it's allowed me to get my uni placements done which I didn't think I'd be able to do this year so by September, I should be all finished.
"I also got the chance to go home to Townsville for a few weeks and see all my family and train up there with them which was really special, so I'm trying to look at it all the positives that have come from it."
Optimistic as always, Froling sees another season with the UC Capitals as a perfect segue from finishing the WNBL season to Olympic preparations.
"Playing and training every day in an environment that is really high performance that we are lucky enough to have at the Caps is going to help immensely. Just being able to get back on the court and play at a high level is what is going to help the most," said Froling.