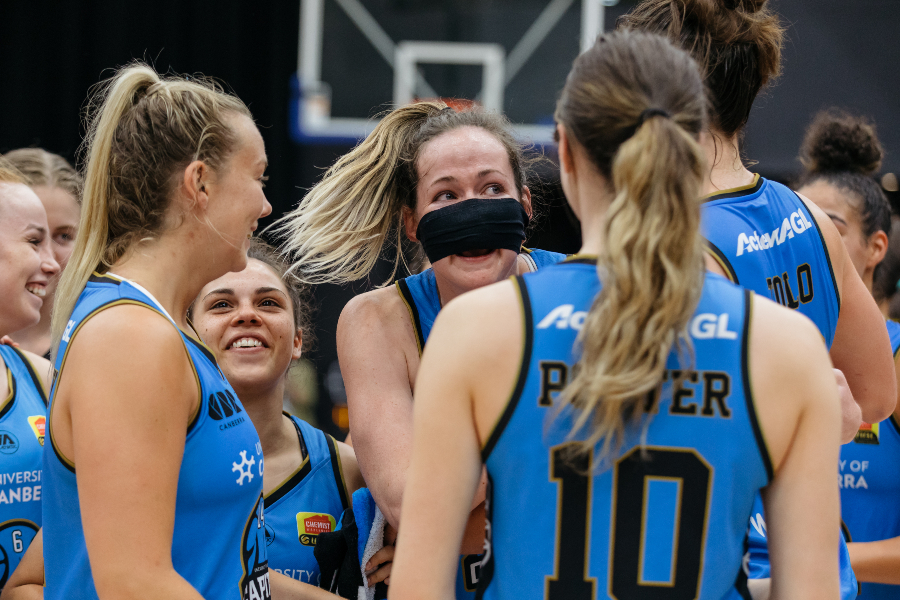 January 18, 2020 | UC Capitals news
UC Capitals' Keely Froling will be out for a minimum of three weeks after fracturing her nose and cheek during last night's game against the Melbourne Boomers.
In the final 10 seconds of the fourth quarter, Froling collided head on with Melbourne's Sophie Cunningham.
Froling was then covered in strapping tape and the UC Capitals were able to use the remaining 4 seconds to level the score, forcing the game into overtime. In a display of resilience and bravery, Froling continued to play in overtime and even scored the final basket to win the game.
Scans today revealed the extent of the injury and Froling will not play in tomorrow's clash against the Southside Flyers. She is due for further examination early next week.
Froling has been key to the team's success while co-captain Kelsey Griffin remains sidelined after a high ankle sprain which occurred in December.