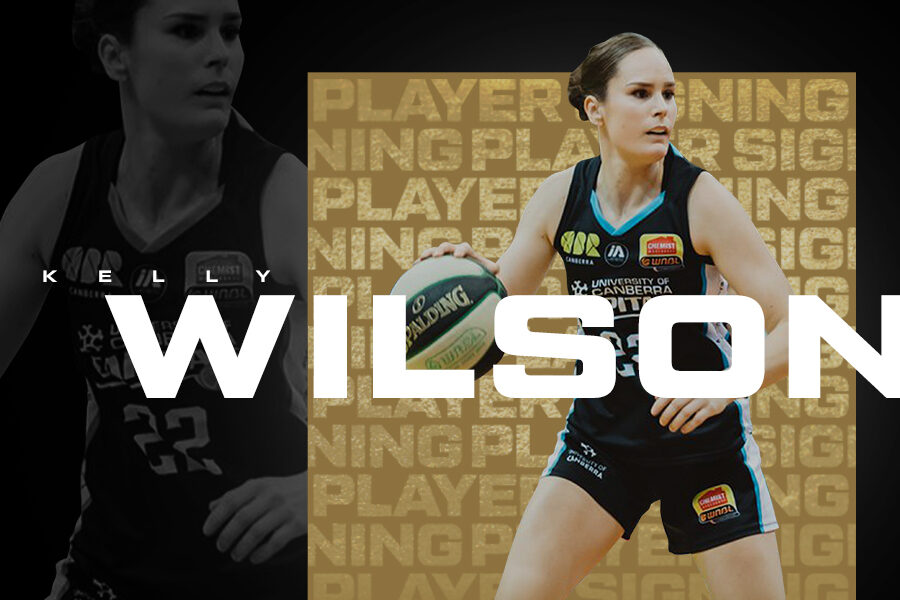 June 10, 2021 | UC Capitals news
The University of Canberra Capitals have signed championship point guard Kelly Wilson.
After sitting out the 2020 hub season due to the birth of her first child, Teddy, Wilson returns to Canberra following a season playing for her home-town Bendigo Spirit.
Wilson, the WNBL record holder for most games played and 4-time WNBL champion was an integral part of the UC Caps championship in 2018-2019 and the chance to team up with close friend Kelsey Griffin to chase another championship was too enticing to turn down.
"I really enjoyed my season in Canberra so the decision to come back was an easy one.  Obviously, Kelsey being there makes that decision a little easier due to our history playing together."
"I'm really excited to get back on court and help the Caps try to win another championship. I've been working out here in Bendigo and my body feels great after the year off."
UC Capitals Head Coach Paul Goriss is excited to add Kelly to the squad and believes her tandem with Kelsey Griffin will lay the foundation for a successful year.
"It's great to have one of our championship guards returning to Canberra with the UC Caps. Kelly not only brings championship experience and leadership, but she brings basketball IQ, passing ability, vision and a history of winning chemistry with Kelsey."
"I am elated to have Kelly back in a Caps uniform. She understands our culture, history, she knows how we like to play, and she had a massive impact on our championship. She is a warrior and her longevity in the WNBL proves her worth to our team. I am looking forward to coaching Kelly again. She's a fantastic addition to the team."
Wilson joins Kelsey Griffin and Mikaela Ruef on the 21/22 roster with more announcements to come.