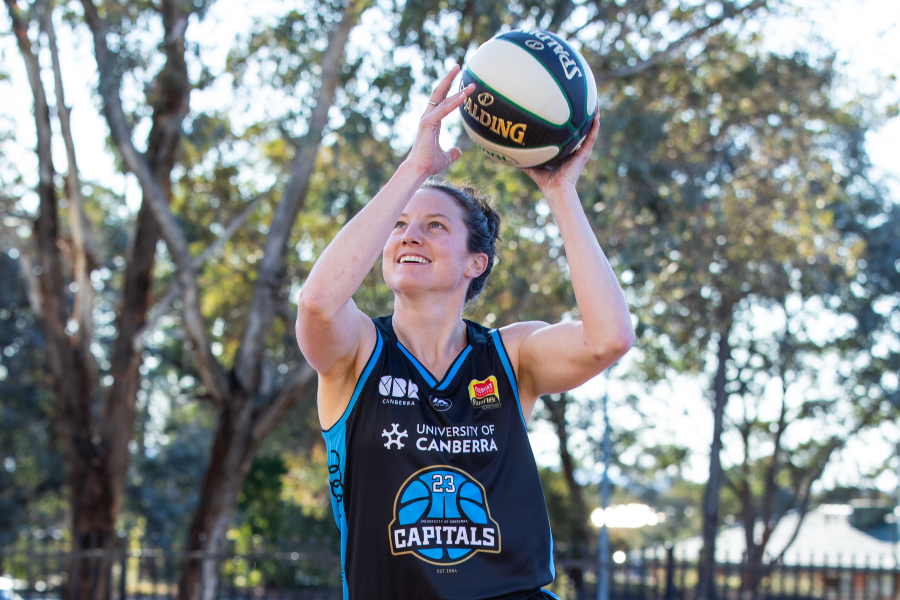 October 1, 2019 | UC Capitals news
WNBL MVP Kelsey Griffin is sure she'll be ready to play by the UC Capitals first game on October 13.
The UC Capitals co-captain has spent the entire offseason recovering from a broken plantar plate which occurred during the semi-final series in January.
The injury meant she had to undergo her third surgery within a year which put a stop to her plans to play in the WNBA with the Minnesota Lynx.
However, she is now tracking well for the upcoming WNBL season and started training as of last week.
"This was a long offseason – not how I anticipated spending my offseason, far more rehab than I wanted but to be back on court and playing with my teammates is really great and reminds me why I love this game.
"I'm really happy with where I'm at. I've done some physical testing this week and my hamstrings are stronger than they've ever been and my body composition is close to where it was at last year which I was really happy with.
"Now it's just about playing basketball. I've only been back a week so remembering how to do everything and getting that chemistry built back up, but really enjoying the girls I'm getting to play with and the new additions are great people and talented as well. So it's turning out to be a short preseason but a fun one," said Griffin.
To purchase tickets to the UC Capitals season opener against the Adelaide Lightning, click here.