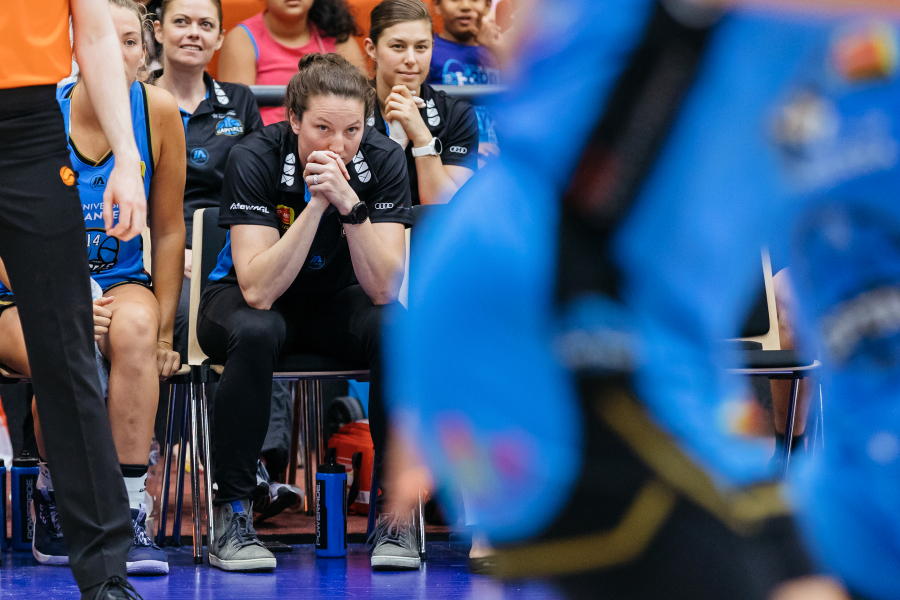 January 22, 2020 | UC Capitals news
Kelsey Griffin will make a return to the court tonight since suffering a high ankle sprain in December as the UC Capitals are due to take on the Perth Lynx.
Griffin had hoped to comeback last week until a minor hamstring strain further delayed her, but the MVP has now completed a full week of training and was given the all-clear this morning.
"We've been working at it now for a few weeks just trying to make sure all my loads are right and that I'm not at risk. With the medical team, we decided that today is a good day to go out and play, so I'm really excited," said Griffin.
"I wouldn't say it's been tough because I'm so proud of the group and how we've responded, how we're playing and the heart that we play with. It's been great to learn and reflect but I'm definitely looking forward to getting back out there."
Head Coach Paul Goriss said that Kelsey will be limited to around 15 minutes of play to ease her back in.
"Kelsey's IQ, toughness, leadership and all those things she brings to us will help even if it is just 15 minutes. Perth are undersized without their import so it helps us having another big body on the court to help with Tolo."
Griffin's contribution will make a huge difference to rotations tonight as the UC Capitals remain undermanned with Keely Froling sidelined.
This is a major step forward for the UC Capitals who have their eyes on playoffs next month and a goal to secure the home court advantage.