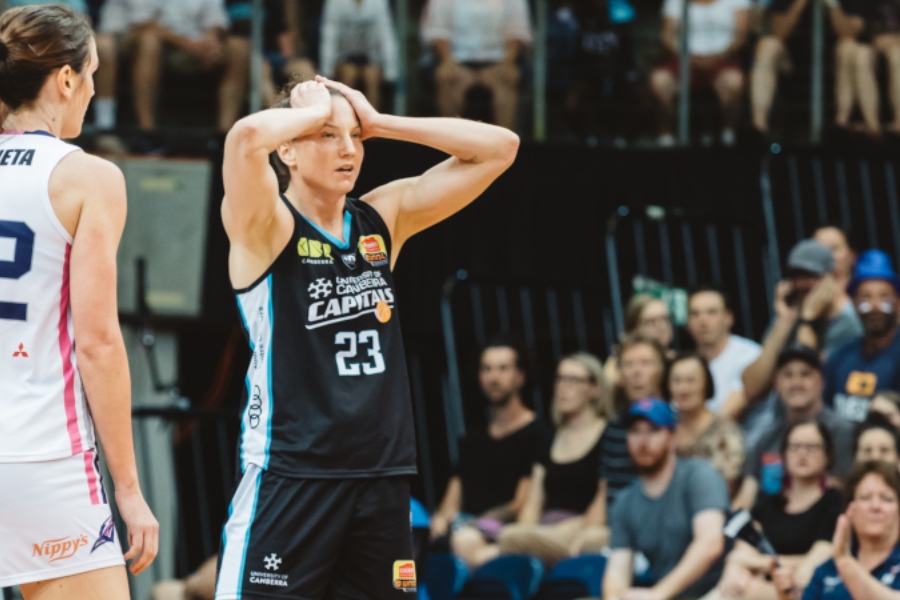 May 30, 2019 | UC Capitals news
No one would have thought that the Grand Final MVP and WNBL MVP, Kelsey Griffin, was suffering through injury during the grand final series. The 29 points and 15 rebounds she put up in the final match in Canberra certainly suggested she was on top of her game.
However, the UC Capitals co-captain had to undergo surgery for the third time this year for a broken plantar plate which occurred during the semi-final match in Perth in January this year.
"I kind of managed through the grand final series against Adelaide and we were hoping that with some rest and injections it would get better.
"Unfortunately, the tear got worse, so it made the decision easy and I needed surgery," said Griffin.
"As of late, I've kind of sped up my rehabs and I'm willing for this one to take as long as it needs to get it right," said Griffin.
Although the WNBL offseason, it has meant Griffin had to forgo Australian Opals training camps and her plans to play with the Minnesota Lynx in the WNBA have been put on hold.
Minnesota have put Griffin on a suspended player list which means that she may be able to play with the team if she recovers in time.
Griffin expects to be able to begin training in full health again in August at the earliest. However, the injury isn't common in basketball which means the "freak accident", as Griffin called it, may present a unique recovery process.