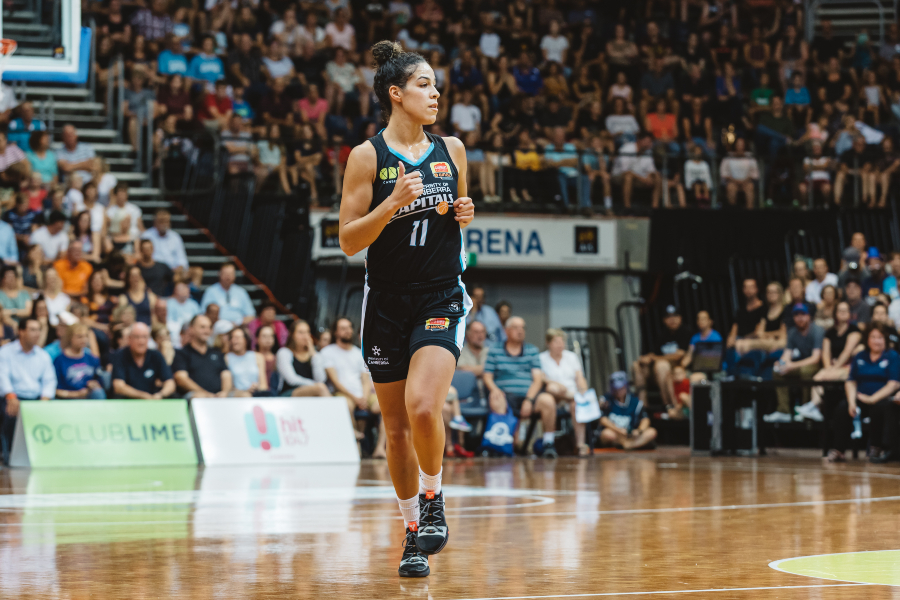 October 10, 2019 | UC Capitals news
Fan favourite Kia Nurse has just landed in Canberra ahead of the UC Capitals season launch tonight.
Nurse's late arrival is due to her WNBA season with the New York Liberty followed by Canadian national team commitments.
Although just three days out from the season opener, Nurse arrived at the same time last season and still went on to win Player of The Week for Round 1.
Nurse said that she's excited to be here and feeling good despite the only having three days to prepare for the season opener.
"We're very fortunate to be in a position where there's so much familiarity and I think that was something that really helped me with my WNBA season this year as well, just coming to a place where you know the people, what to expect, the coaching style and staff, and that's why I wanted to come back to Canberra," said Nurse.
Nurse had an incredible WNBL offseason having been selected for the WNBA All Star game and becoming the second/third woman to join the Jordan brand.
To purchase tickets to the UC Capitals season opener this Sunday at AIS Arena, click here.