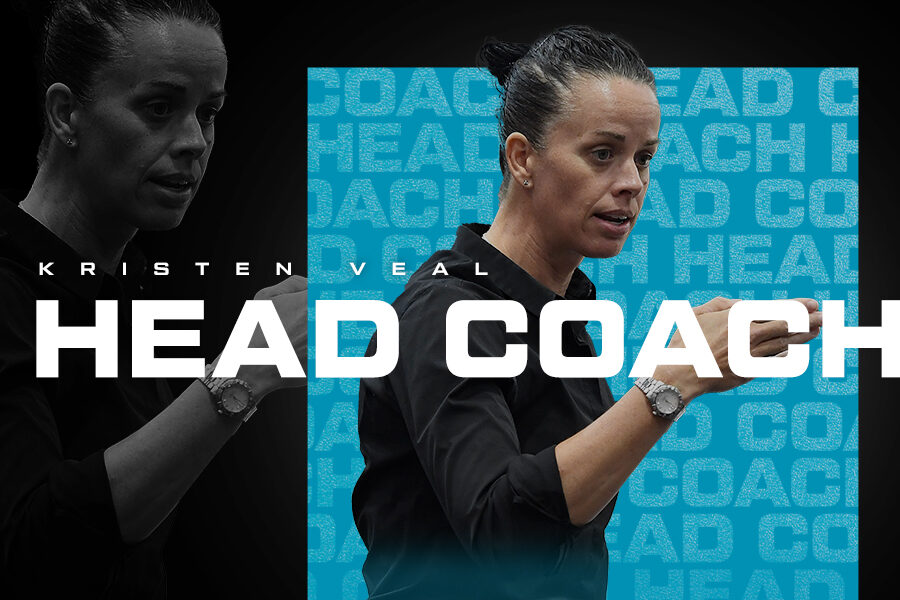 April 26, 2022 | UC Capitals news
The UC Capitals are thrilled to announce the appointment of Kristen Veal as the club's new Head Coach for the next two WNBL seasons.
The WNBL all-time assist leader (1,617) and life member (372 games) brings a wealth of experience to the club, with her playing and coaching career sending her across the globe.
As a player, Veal was part of three championships winning seasons with the UC Capitals, taking out the WNBL MVP Award in the 1999/2000 season at just 19 years old. She made two grand final appearances with the Sydney Uni Flames, was drafted in the first round of the 2001 WNBA and represented Australia with the U21 junior national team and the Opals.
She was the assistant coach of the UC Capitals in 2019/20, was part of the Emerging Opals coaching staff at the 2015 and 2017 World Uni Games, the U19 Gems World Cup and also assisted the Opals to silver in the 2021 Asia Cup.
"I'm definitely excited to be the UC Capitals next Head Coach, and be back as a part of the Caps community," Veal said.
Veal is now the highly respected Head Coach of the Women's Program at the Centre of Excellence in Canberra and the technical assistant for the Opals for the 2022 World Cup and the Gems for the 2023 U19 World Cup.
"I will continue in my role with the Centre of Excellence until August, whilst working closely with UC Capitals Management on roster development, planning and other off-season duties," she said.
"I will also spend this time to connect with the team and get a feel for where we can take the UC Caps next season."
Veal takes on the role following the departure of Paul Goriss, who after six seasons at the helm accepted an assistant coaching role in the WNBA with Atlanta Dream.
Speaking on her appointment, Goriss said he couldn't be happier for Kristen to succeed his tenure as Head Coach.
"I know her work ethic, experience as a player and in recent years her experience as a coach has put her in the right position to lead the UC Capitals. I could think of nobody better to lead the program forward and I look forward to seeing her shine," he said.
University of Canberra Director of Sport Carrie Graf congratulated Veal on her appointment and said her experience will be invaluable for the team.
"Kristen is part of our proud and strong history at the UC Capitals and I look forward to seeing her be part of our future too".