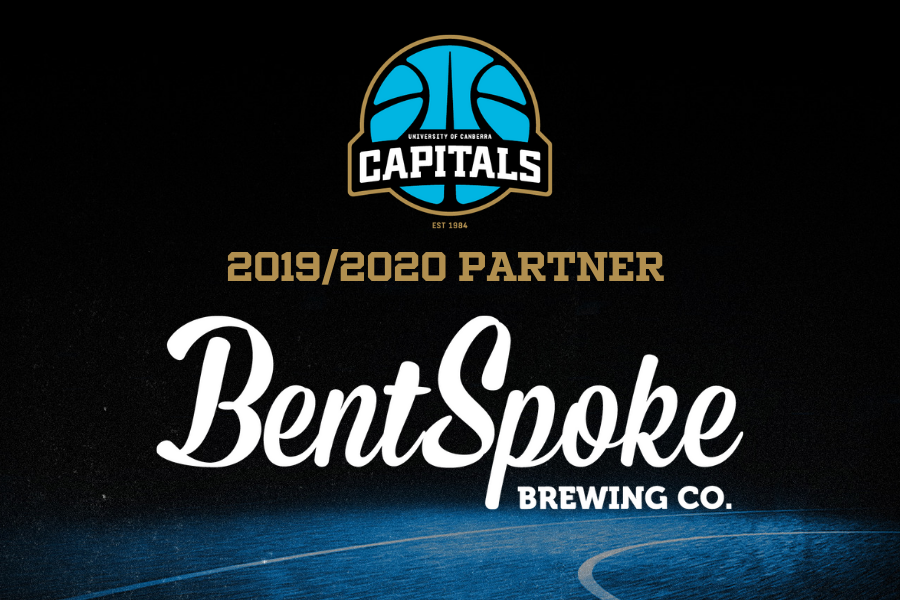 August 29, 2019 | UC Capitals news
Canberra's Bentspoke Brewing Co. has renewed their partnership with the University of Canberra Capitals for the 2019-20 season.
The Bentspoke Bar became a favourite on UC Capitals game days as the local brewery is renowned around Australia for their craft beers such as the Barley Griffin.
Their support again this season will help the UC Capitals with their off-court success while maintaining their presence on game days.
"BentSpoke is a proud supporter of the communities that make up our local region. The Capitals are a successful community in our region and we feel privileged to again be supporting arguably Canberra's greatest sporting team. Go Big!" said Bentspoke co-owners Tracy Margrain and Richard Watkins.
Bentspoke have also signed a team up for the KJR 3×3 Corporate Cup which will take place on October 4.
Sponsorship Manager at the UC Capitals, Dale Bertram, said the partnership is definitely a deal for the fans.
"The Bentspoke Brewpub is a great family venue and we look forward to hosting post-game events and other functions there throughout the season.
"We're also looking forward to seeing the Barley Griffin's hit the court in our KJR Corporate Cup 3×3 Tournament in early October!"
—
If you're interested in joining our corporate family, click here.