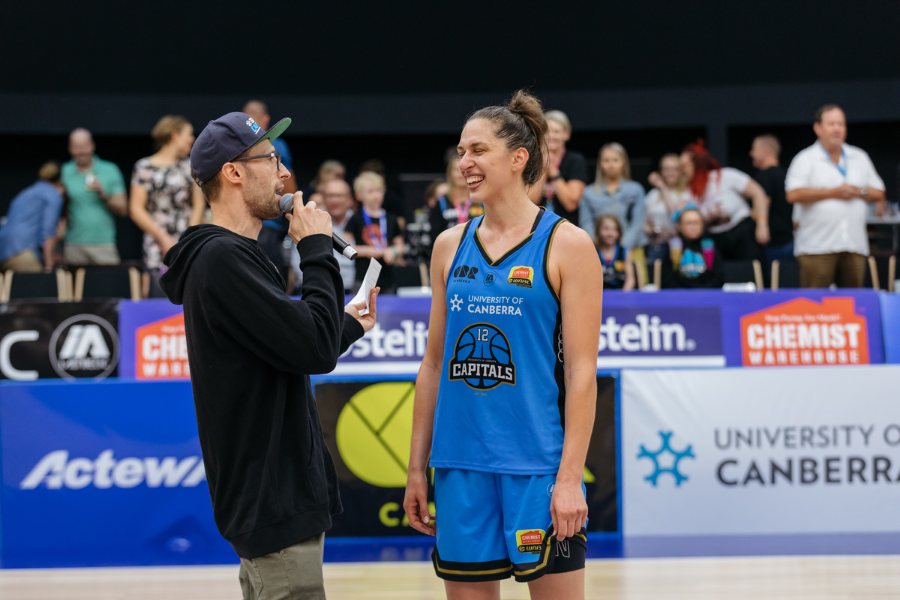 May 25, 2021 | UC Capitals news
The UC Capitals would like to wish Marianna Tolo good luck following the announcement of her signing with French team Basket Landes.
Tolo has spent the entirety of her professional WNBL career with the UC Capitals, playing in 8 seasons and winning 4 championships, said the opportunity overseas was too good to turn down.
"I'm sad to not be playing for the UC Caps next season as I have had such a wonderful experience playing for the club. As I am getting older I knew I had to take advantage of opportunities that won't be around forever and I know I won't get too many more chances to live and play overseas so I just couldn't resist."
"Canberra has been at the forefront of promoting women's sport on a national scale for the past decade, and the UC Caps are the best example of that. The fans from Canberra are second to none in the league and I'm disappointed that I won't have the opportunity to play in front of a crowd that I know will be starved from seeing their heroes after a difficult year away."
Tolo did however hint at a potential future return to the Club that would welcome her with open arms.
"This isn't a goodbye forever. It's just see you later. I love Canberra. I love living here. I love my teammates and I love playing for Gorrie. I'll be watching closely from overseas and know that the Club will be successful no matter who is playing for them."
"I'll be excited to come back – I hope to one day play in front of a sold out Canberra crowd at a dedicated basketball facility that Canberra and the UC Caps thoroughly deserve."
Coach Paul Goriss couldn't speak highly enough of Tolo and acknowledges that it will be difficult to replace what she brings to the club.
"Tolo has been instrumental in many UC Caps championships but has been pivotal to our 2 most recent, not only on the court but with her leadership, toughness, competitiveness and experience. Her combination with Kelsey Griffin has been vital through the role of co-captain and it will be hard to replace her."
"We are sad to see Tolo go and will miss her but we wish her the very best knowing that she is a Cap for life and hopefully in Caps blue again very soon. We thank her for her valuable contribution to the Caps, our fans, and the many community and charitable organisations she supports."
The Club expects to make announcements regarding the roster over the next fortnight.