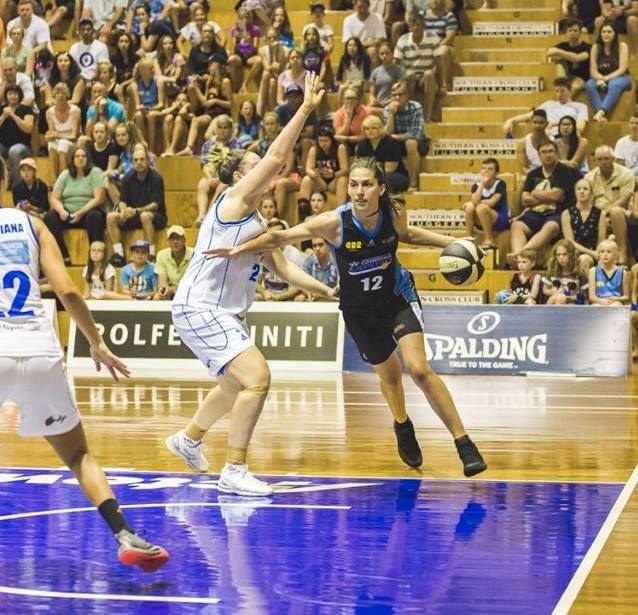 March 10, 2017 | UC Capitals news
After a five year absence from the WNBL, Marianna Tolo has finished third in league's Most Valuable Player award. She played in all 24 of the UC Capitals' games and averaged 18.1 points (3
rd
in WNBL), 8.5 rebounds (3
rd
in WNBL) and 2.4 blocks per match (2
nd
in WNBL). Her most impressive statistic was her field goal percentage. She averaged 0.56% per game, which was the highest of any player to have played in a majority of matches throughout the season. The two players in the league managed a higher percentage were Rebecca Ott (10 games) and Briahna Whatman (two games). In the 2016/17 season Tolo also won the Robyn Maher Defensive Player of the Season, becoming the first Capital to ever take out the award, was named in the WNBL's All-Star Five, was the UC Capitals' MVP, made the league's Team of the week eight times and was November's Player of the Month.
The top three vote-getters for the 2016/17 MVP:
1. Suzy Batkovic (JCU Townsville Fire) 129 votes 2. Sami Whitcomb (Perth Lynx) 123 votes 3. Marianna Tolo (University of Canberra Capitals) 115 votes
Note: Coaches and referees name a 3-2-1 vote at the conclusion of every game throughout the regular season with those ballots then totaled to find the MVP.
By Aaron Palazzo Photo credit: 5 Foot Photography