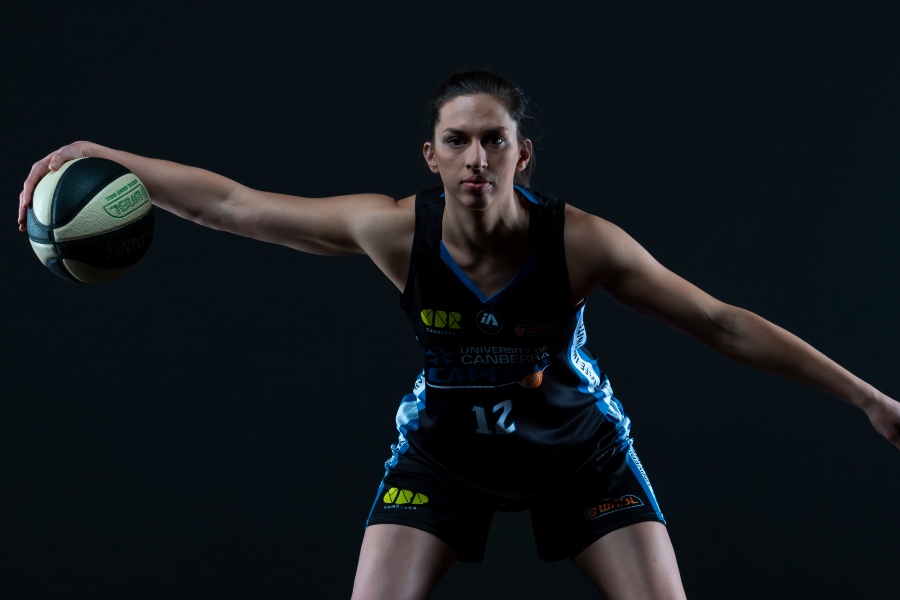 December 4, 2018 | UC Capitals news
By Tilly Hammond 
The long-awaited return of co-captain Marianna Tolo has finally come.
The Opals star has had a long road to recovery after enduring an ACL rupture in February earlier this year. Then in November, just as she was preparing to get back on court, she tore her meniscus during a training session which meant another devastating surgery and a three-week setback.
Now, her recovery is finally complete, and she's been given the all-clear to hit the court.
"I'm back to where I was before, I'm really excited. All that hard work has paid off," said Tolo.
Fans aren't the only ones looking forward to captain's comeback – Tolo is itching to play her first game in exactly nine months and seven days.
"Hopefully I'll get out there and contribute in any way that I can, which is running the floor hard, being solid on defence and rebounding the ball."
Tolo is confident that her injuries won't affect her playing style on game day.
"There will be a million things going through my mind, I won't have time to focus on the injury."
Tolo has had an impressive career from representing Australia with the Opals to playing for the Los Angeles Sparks in the WNBA. However, her unwavering commitment to the UC Capitals in the WNBL has been significant highlight.
"I'm always going to have a deep love for the Caps, they're the only team I've played for," said Tolo.
As the current co-captain alongside Kelsey Griffin, Tolo is playing an important leadership role to a team that has huge hopes for a championship.
Sunday's game will be one to remember for the UC Capital's with the return of Marianna Tolo, as they face Bendigo Spirit for the first time. To buy tickets to the game, click here.