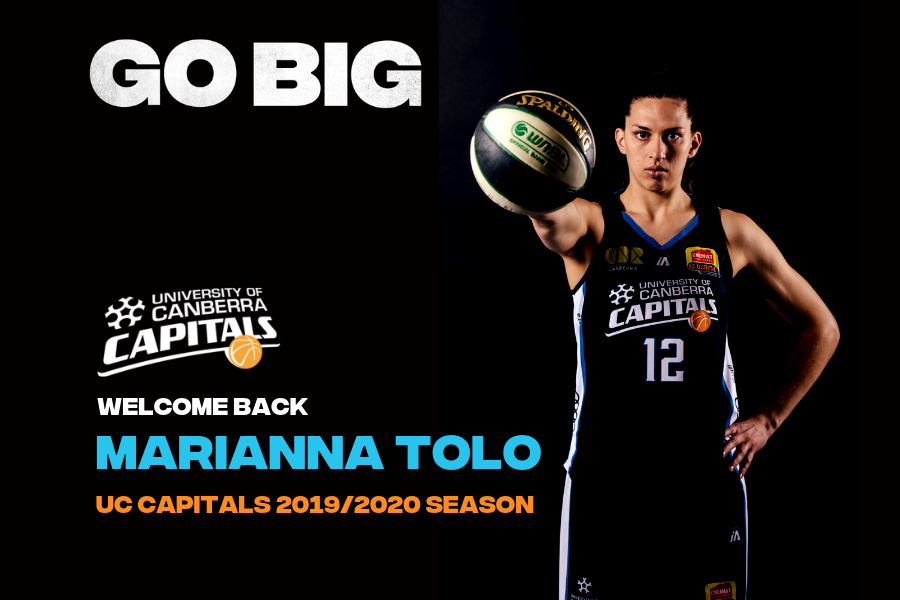 March 7, 2019 | UC Capitals news
University of Canberra Capitals veteran and co-captain of the WNBL 2018/19 championship team, Marianna Tolo, has re-signed for another season.
The UC Capitals is the only WNBL team Tolo has played with and says she knew immediately she wanted to be on for the next season.
"After a season like that, it's hard not to come back. The Caps' put an offer forward and I was happy so I took it straight away," says Tolo.
Tolo is the fourth player to join the UC Capitals for the next season, joining Kelsey Griffin, Keely Froling and Kristy Wallace who already had contracts in place.
"For me, it was an easy decision and it feels good to have it done with and know what I'm going to do next season," says Tolo.
Tolo, who resisted taking up a contract in Europe, will spend the next few months in Opals Camps preparing for the 2020 Tokyo Olympics before starting pre-season the UC Caps.
"It's always a good segue to be able to play at home and have that connection with the Australian players leading into the Olympics," says Tolo.
Tolo's signing comes just days after Head Coach Paul Goriss announced he re-signed to the UC Capitals for another two years.