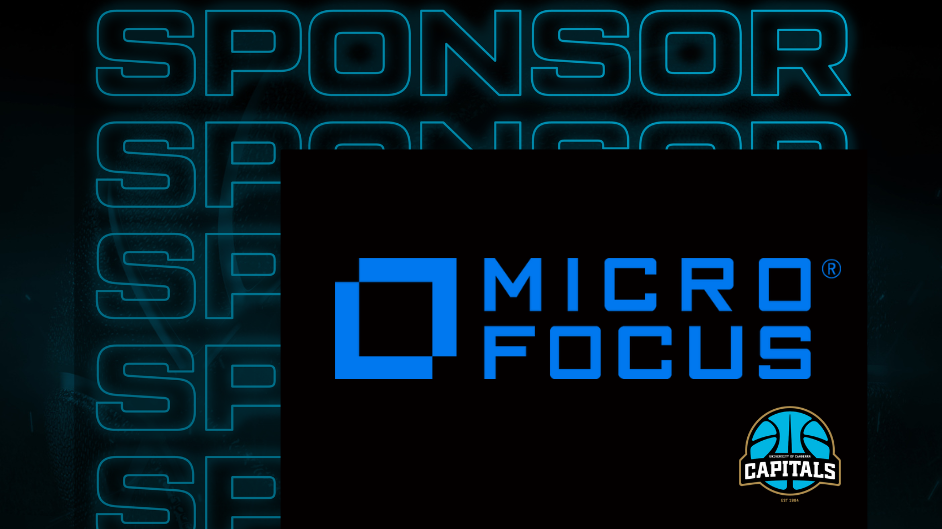 November 23, 2022 | UC Capitals news
The world's largest enterprise software provider Micro Focus has joined the UC Capitals corporate family in 2022/23.
Micro Focus helps solve the digital dilemma of how to balance today's needs with tomorrow's opportunities.
UC Capitals General Manager Lucille Bailie warmly welcomed Micro Focus to the  team.
"We're delighted to welcome Micro Focus to the UC Caps Corporate Family as another exciting new sponsor, to assist our organisation become bigger and better and create an improved platform for UC Caps athletes to be the best they can be," Lucille said.
"Just as Micro Focus are experts in their field, the Caps are leaders on court and the synergy between the two organisations is obvious – team work, great communications in pressure situations and striving to be the best every day!"