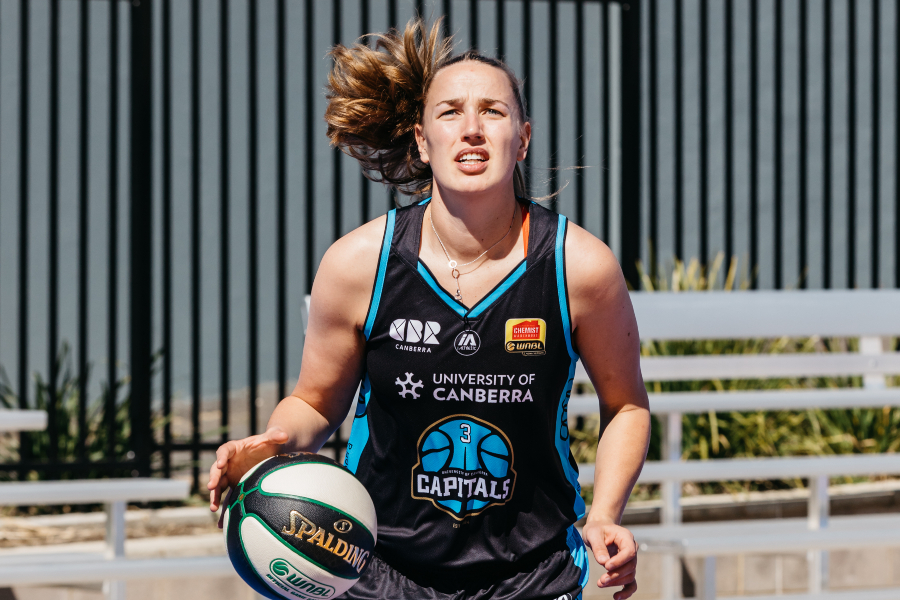 January 14, 2020 | UC Capitals news
UC Capitals' Mikaela Ruef, who was awaiting permanent residency to be eligible to play in the WNBL, will leave for France tomorrow.
Ruef, who is a US citizen, has unfortunately missed the 7-game minimum to be eligible to play in finals as her paperwork is still tied up in US and Australian immigration departments.
WNBL rules state that each team may only suit up two import players, which the UC Capitals have in Kia Nurse and Olivia Epoupa.
Head Coach Paul Goriss said that it's unfortunate for the team but knows this is the best move for Ruef given the circumstances.
"She's been a total pro about it. She's been great in turning up for every session and practice and brought energy, and that was the reason we wanted her apart of this group.
"We knew she was a great player and could help us, but unfortunately for us and her, she's unable to play. She really could have helped us this season," said Goriss.
Ruef said that although she would have preferred to stay with the UC Capitals, this is a good opportunity for her to play.
"The club is awesome, the girls are awesome, so the only reason why I'm leaving is because there's no opportunity for me to play anymore at this point and I want to play. I enjoyed my time here and even though I wasn't able to play, I'm not like 'I wasted a year' because I really enjoyed everything about it," said Ruef.
Ruef is getting a bridging visa for France so that it won't affect her permanent residency application in hopes she'll be back to play in the WNBL next season.
Goriss hopes that this isn't the last time we will see her in Canberra.
"She's a great person to have around the club, always brings a smile to the group and plays hard, and I think any team would want that so hopefully we'll have those discussions with her over the off-season about trying to get her back here as a permanent resident," said Goriss.
The UC Capitals currently sit third on the ladder with only three rounds of the regular season left and four games scheduled over 10 days starting this Friday night against the Melbourne Boomers.