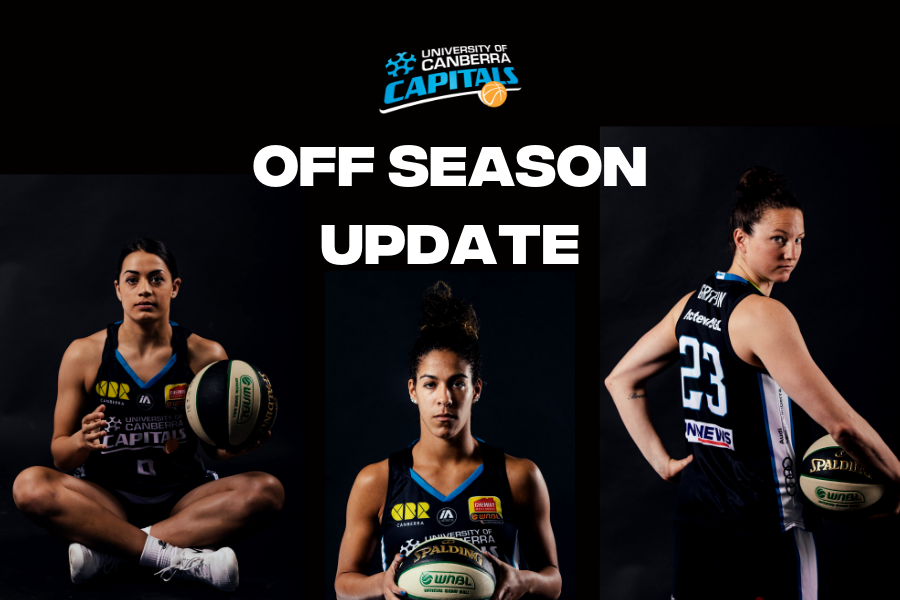 June 27, 2019 | UC Capitals news
Kelsey Griffin
Griffin is in recovery mode after undergoing toe surgery for a broken plantar plate which put her Minnesota Lynx plans on hold in the WNBA. Griffin is in good care with the Australian Institute of Sport and working daily to meet her recovery target of August.
If she meets that target, Griffin will have the choice to join the Lynx for the remainder of the WNBA season or stay in Canberra to be present for all of the pre-season.
Marianna Tolo
Tolo is also dealing with an ongoing toe issue which she has received a series of injections for. This will hopefully have no effect on Tolo's attendance at the approaching Opals Camp in Phoenix in late July.
Kia Nurse
Nurse has been making waves in the WNBA for her second season with the New York Liberty. Although the team is struggling, currently sitting 11th on the ladder, Nurse has been averaging 16.1 PPG and shooting 37% from the 3 meaning she hasn't slowed down after her WNBL debut.
Keely Froling
It's been anything but quiet for Froling who, along with studying full-time, has been dominating in the 3×3 space. Shortly after participating in the 3×3 Hustle, Froling then put on the green and gold uniform for the FIBA 3×3 World Cup where the Australian women's team finished fourth.
Instead of coming home, Froling is staying in Italy as she will soon be joined by the rest of the Emerging Opals Squad to play in the 2019 Summer World Universiade Games between 3-14 July.
Maddison Rocci
Rocci has been spending the off season in the Sunshine Coast playing in the QBL where she's averaging 17.9 PPG and 4.1 APG.
Rocci will also soon join Froling in Italy as she was also selected in the Emerging Opals Squad.
Kristy Wallace
Wallace is still recovering from the ACL tear she suffered in December last year. With the goal of returning to the court for the 2019-20 season by November, she has been working hard at the Australian Institute of Sport.
Alex Delaney
Our latest recruit is also the first new player to join the UC Capitals having come from the Flames last season. Now in the offseason, Delaney has been playing in the Queensland Basketball League for Mackay where she's been averaging 13 points and 6 rebounds while shooting at 37% from the three-point line.