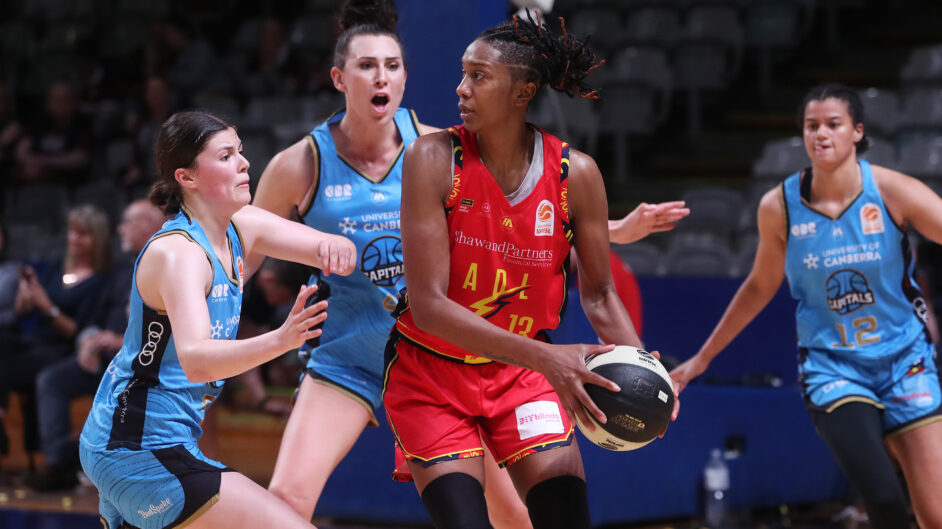 December 2, 2022 | UC Capitals news
Two games away from the court and Jade Melbourne couldn't be happier to get 28 minutes in on Wednesday night.
"It was so good to be back on court, it's frustrating watching from the sideline and not being with the team," Jade said.
"When I got back to practice, I was just super excited and we're obviously still in a problem-solving phase and we're trying to get our first win, so anything I can do to help the team, is what I will do."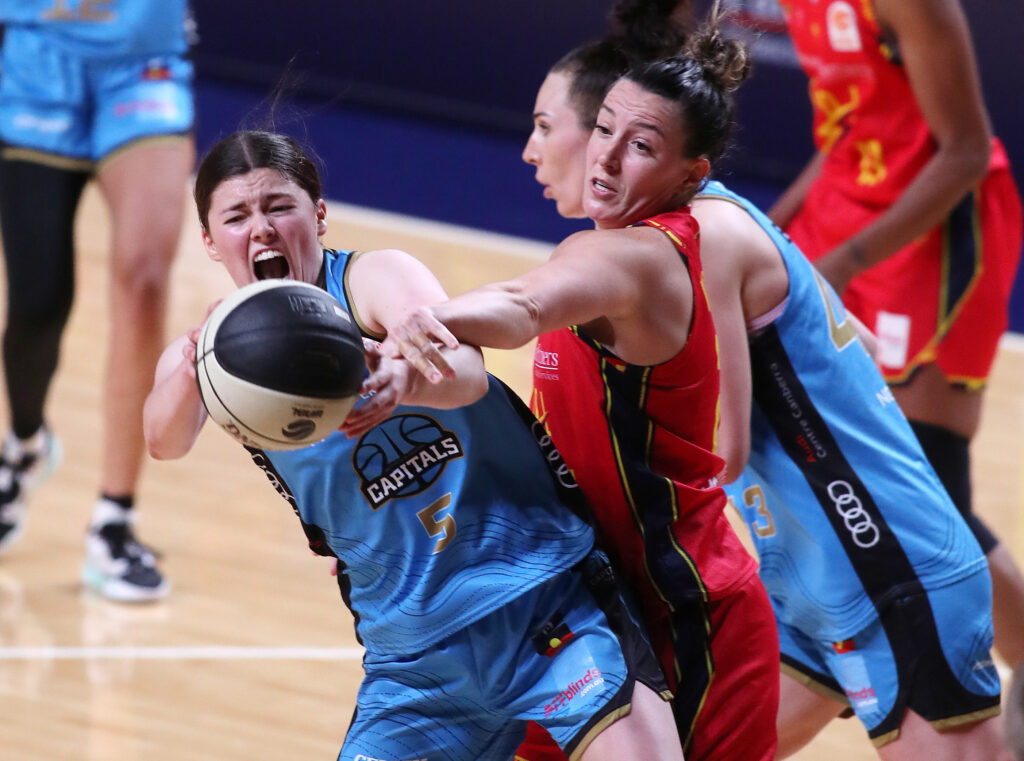 Taking on a leadership role this season, the 20-year-old is a constant ball of positivity, and energy around the group.
"I'm still that bundle of energy off the court, it's useless on the couch with my foot up though!"
Ten points, two assist and eight rebounds, the guard knows she and the team will only improve with time.
"We put in a really good performance against Adelaide and we've been focused on doing 10% better every time and I think we did that on Wednesday night, it's another step in the right direction for us"
With her ankle pulling up well, Jade's ready for another good week of training ahead of their next home game against the Sydney Flames.
"Everything felt good on the court, I enjoyed my basketball, we played a really good brand, our first half was excellent. We're going to take a lot out of that first half and a lot out of the second too on how we can be better to make sure we get a win next time we get out on the court."
With three home games in a row, a 3-game pass is available here.