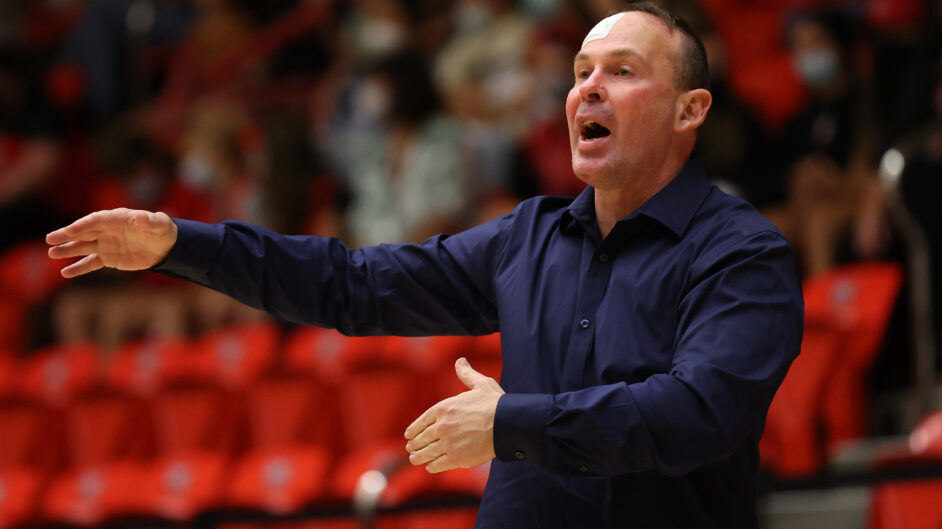 October 17, 2023 | UC Capitals news
It is with great delight that the UC Capitals can announce the return of Paul Goriss to the UC Capitals coaching staff in season 23/24.
The two-time WNBL Championship winning coach returns to Caps colours as an Assistant Coach alongside Aidan Barnett and Head Coach Kristen Veal.
Part of the coaching staff of the Atlanta Dream in the WNBA for two seasons now, Goriss says he will enter this WNBL season with more knowledge and experience, and will assist Vealy and the team in any way he can.
"I like to work like to keep busy and so when the opportunity come back to here to help everyone out, like I jumped at it," Goriss said.
"I'm just here to play my role and help Vealy with whatever she needs."
View this post on Instagram
Head Coach Kristen Veal describing Goriss as "the most overqualified Assistant Coach in this league."
"I'm super excited to have him on board, not only for myself, but for the team as well," Veal commented.
"We are so fortunate to have his quality of knowledge, wisdom and experience. I think coming into a second year, invariably there's going to be a little bit more pressure and expectation to perform better than we did last year. And I think having Goz here will relieve some of that and carry some of the load and definitely helps me make some better decisions as we go through the season."
The UC Capitals tip off their season on November 5 at the National Convention Centre, tickets are available here.