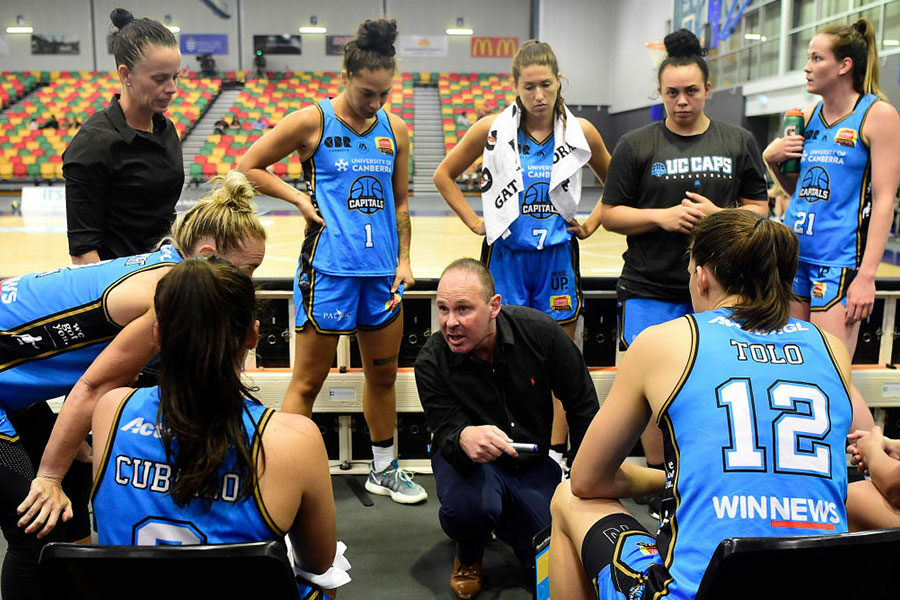 April 15, 2021 | UC Capitals news
The University of Canberra Capitals have secured the signature of Paul Goriss, with the two-time championship winning coaching committing to the club for an additional 3 years.
In four years as head coach of the UC Capitals, Goriss has led the club to a 60 win and 40 loss regular season record, 3 appearances in the playoffs and 2 WNBL Championships.
Goriss says the decision to return to the UC Caps was an easy one.
"I am excited and honouredto extend my tenure with the UC Capitals for another 3 years. With our recent success I look forward to the challenges ahead to maintain our spot in the upper echelon of WNBL teams."
With the UC Caps having only 1 player signed for the upcoming season in Mikaela Ruef, Goriss is keen to again make an impact.
"Our recruitment here has been successful with the types of people and players we have been able to bring in, the likes of Griffin, Tolo, Mitchell, Wilson, and the addition of some very special and world class imports in Nurse and Epoupa alongside the development and growth of Rocci, Froling and Cubillo. It's a challenge to continue to recruit talent, get it right and keep them in the one place but it has made me a better coach in having these players around their leadership, work ethic and buying into what we wanted to achieve."
Goriss hopes to continue to develop as a coach during his time in Canberra.
"The style of play is changing, and we are seeing that around the world in the NBA, WNBA, Europe and Australia with the different types of read and react offenses, the lack of dominant 5s in some instances so you have to continually adapt your play and schemes defensively. I am always trying to learn and there is always a way to do things better.
"We will continue to grow, develop and find ways to compete for a championship to be successful and I'm excited for the next 3 years to see what we can do."