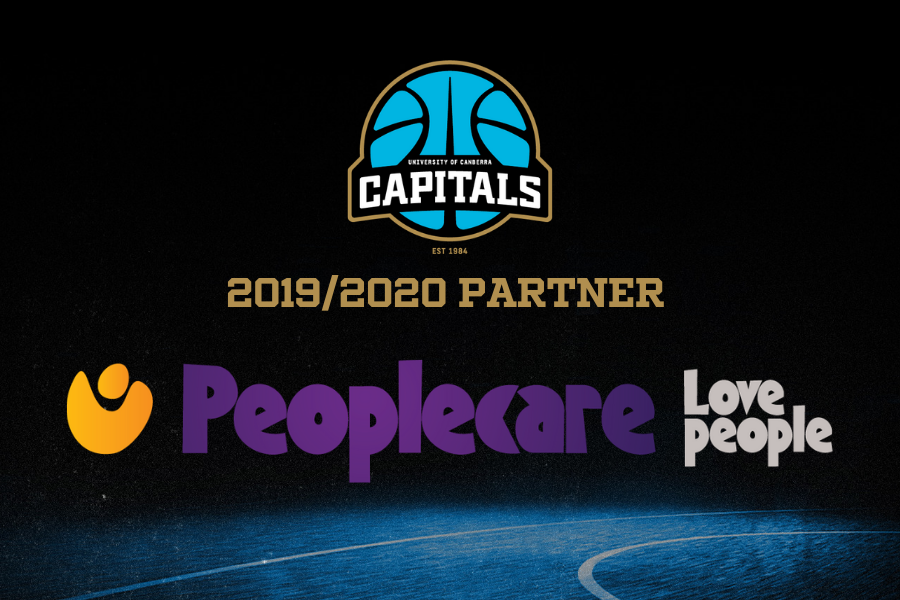 August 28, 2019 | UC Capitals news
Australian not-for-profit health fund, Peoplecare, are back for the 2019-20 season as partners of the University of Canberra Capitals.
Peoplecare first joined the UC Capitals in the 2018-19 season and became known for their quarter time activity 'Cuddle Cappie' – a favourite amongst fans.
Their support again this season will help the UC Capitals succeed off-court and will mean their presence at game days will remain.
Acting CEO, Anita Mulrooney, said that Peoplecare is excited to return for another season supporting the University of Canberra Capitals.
"We jumped at the opportunity last year to support the UC Capitals in the 2018/19 WNBL season. We're so thrilled that the team went on to become the minor premiers and the champions. What a tremendous effort from a great bunch of athletes."
"It's such a great community team to get behind. Like any Caps fan, we're looking forward to the season ahead," said Mrs Mulrooney.
Sponsorship Manager of the UC Capitals, Dale Bertram, said it's great to have Peoplecare on for a second year.
"Peoplecare bring a lot of life and energy to our game day experience and we've got some new and exciting things planned this season.
"We appreciate their support and look forward to seeing what we can achieve together over the months to come," said Mr Bertram.
—
If you're interested in joining our corporate family, click here.