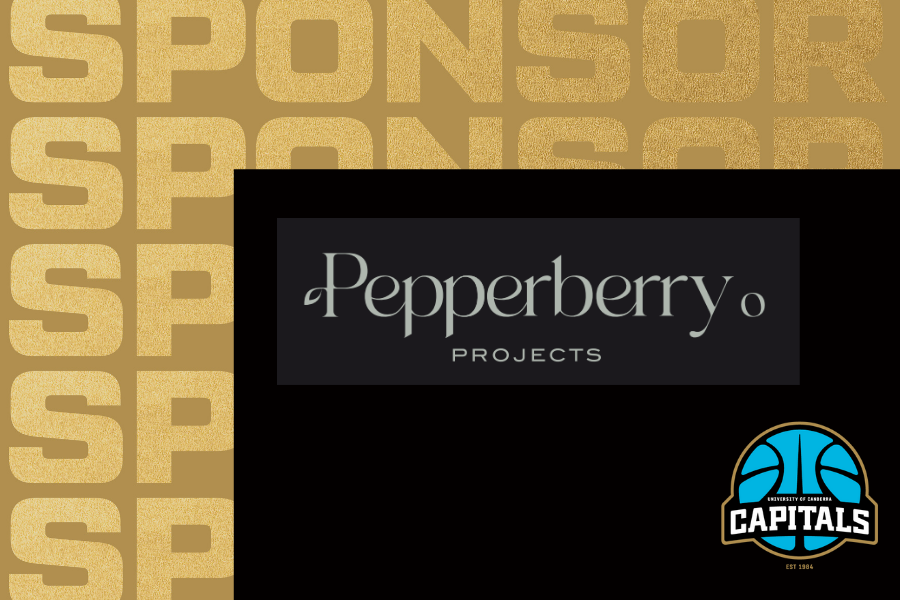 December 7, 2021 | UC Capitals news
Canberra-based home renovation project management company, Pepperberry Projects, have partnered with the UC Capitals for season 21/22.
Pepperberry Projects offer full project management of internal and external home renovations, with an emphasis on quality and industry-leading customer satisfaction.
Co-Director of Pepperberry Projects, Sean Fitzgerald, has had a long involvement with basketball in the Territory, and now embarks on this venture with Cam Crombie, who formerly sponsored the Caps as a Ray White agent.
"I've been a part of the basketball community in Canberra since 2001, both playing and coaching at all different levels. Since establishing my own business it's been a dream to one day sponsor the UC Caps, who we have admired for many years," said Mr Fitzgerald.
"With Cam previously sponsoring the UC Caps and now a member of our team and a Co-Director in our new business venture, it didn't take much for him to convince us and we jumped at the opportunity to get behind the Caps this season.
"It's obviously great to see Canberra's most successful professional sporting team play at their best, but it's their off-court attitude, approachability and appreciation for the fans that resonates with us most.
"They work hard and expect a high standard of themselves, but don't lose sight of the bigger picture. We know they'll do Canberra proud this year, and we're just grateful that we are lucky enough to be along for the ride."
General Manager of the UC Capitals, Lucille Bailie, said that she's delighted Pepperberry Projects has joined the team.
"The UC Caps successful culture is built on values of hard work, a team first attitude and great communication skills particularly in pressure situations. When new and exciting local businesses share similar beliefs and approaches to getting the job done, we welcome them to the Caps family with open arms and together, set about achieving success."
For more information about UC Capitals sponsors, click here.