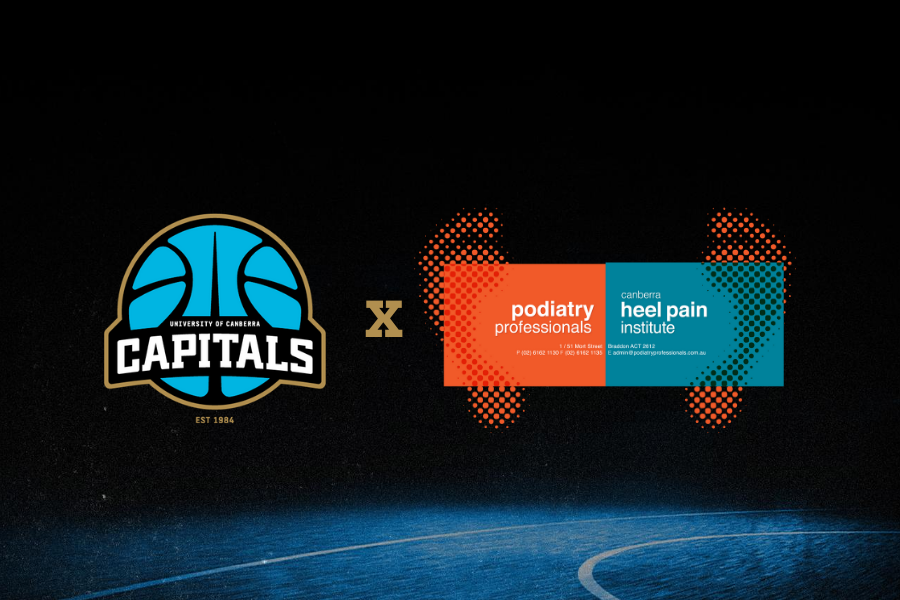 August 11, 2020 | UC Capitals news
Canberra's leading podiatrists, Podiatry Professionals, has partnered with the UC Capitals for the 2020-21 season and will provide players with comprehensive treatment to complement their on-court performance.
Director of Podiatry Professionals, Matthew Hotchkis, said that they decided to align with the UC Capitals as they are proud Canberrans who share a passion for elite sport and success.
"Our mantra is 'to progress quality of life' which is something we apply to our clinics on a daily basis. It is something we are very excited about bringing to the UC Capitals family. Ultimately, we want to contribute however we can to help win another WNBL title!"
Podiatry Professionals operate five practices across Canberra and Queanbeyan and treat other elite sporting teams including Brumbies Rugby and Hockey ACT.
While podiatry is often not a primary consideration when managing athletes, Mr Hotchkis said that it's a very important component in fine tuning diagnosis, injury prevention and management.
Since the global pandemic disrupted athletes' training schedules and access to gyms and courts were limited, podiatry is particularly relevant as injury risk has increased.
"Given everyone wears shoes, podiatry can help greatly via footwear prescription and advice to ensure athletes are in the correct shoes to match their foot type.
"Ensuring feet are correctly aligned is imperative as biomechanical issues commonly contribute to overuse injuries and can be effectively treated via a scope of treatments including a large range of orthotic options, rehab exercises, taping, bracing and/or padding to unload specific areas, dry needling and load management advice," said Mr Hotchkis.
The UC Capitals roster will benefit from the help of Podiatry Professionals as they will receive any podiatry service they require throughout the season.
"We will start with pre-season screenings and foot function assessments, footwear evaluations, injury prevention strategy and treating foot and ankle injuries throughout the season to keep players on the court as much as possible.
"The players will benefit by having a targeted service for foot and ankle injuries to add another layer of professionalism to the program.
"We focus on treatments including footwear advice, including recovery footwear, dry needling, foot strappings or paddings and orthotic options as required both during the training and playing environments.
"We thrive working as part of the current medical team to achieve the best overall outcome for the players," said Mr Hotchkis.
Pre-season is due to start in October with the WNBL season to tip off on November 20.
For more information on the UC Capitals Corporate Family, click here.