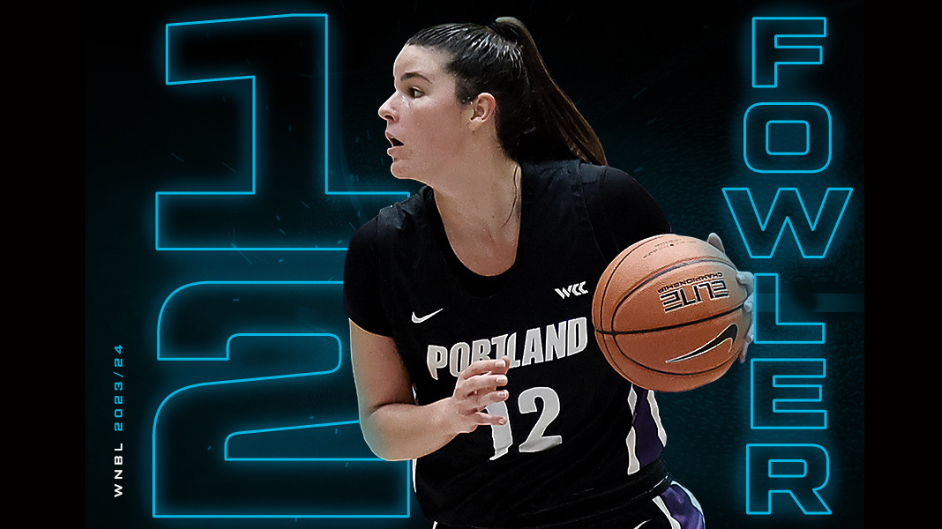 June 22, 2023 | UC Capitals news
The pieces of the puzzle are coming together for the UC Capitals, today announcing the signing of 6'2" Australian player and Portland Pilots star, Alex Fowler.
The forward has spent the past four seasons with the Pilots, where she enjoyed a record breaking 2022/23 season.
She became the all-time leading Division 1 scorer at 2,132 points, is one of only two Pilots to reach 2,000 career points and is the only player to average at least 17.5 points, 5.5 rebounds, three assists and 1.5 steals on 55% shooting from the field.
The 21-year-old was included in the WCC All-Tournament Team and named the tournament MVP – the only Pilot to win the tournament MVP award twice.
Prior to this, she has also represented Australia in the u17 and u19 Worlds,  playing alongside Jade Melbourne and Gemma Potter in the Sapphires.
"I've always heard great things about Vealy and the team environment within the caps," Fowler said. "I'm looking forward to becoming apart of that. Canberra is a new adventure for me and that excites me."
"I couldn't have a better feeling about Alex joining the Capitals next season, she's a perfect fit from a player and teammate perspective," UC Capitals Head Coach Kristen Veal said.
"Alex is a ready-made professional, she's a no fuss, hard-working, strong, well-rounded player who I believe will strengthen and add immediate value to our group."
Fowler is currently back home in Townsville, playing in the NBL1 North competition for the Townsville Flames. She is averaging 16 points, 2.33 assists and 11.67 rebounds, with a 54% field goal average.
"I look forward to seeing Alex thrive in an environment where she can grow with this new era Caps and expand her game further."
Fowler is the ninth player announcement for the UC Capitals, joining Tahlia Tupaea, Alex Bunton, Jade Melbourne, Nicole Munger, Bec Pizzey, Gemma Potter, Jayda Clark and Alex Sharp in 23/24.