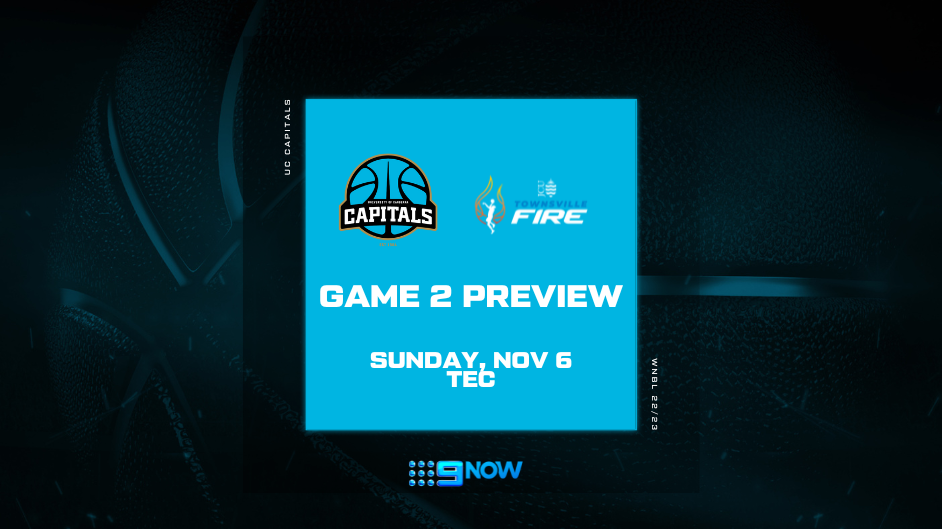 November 6, 2022 | UC Capitals news
A season opener at home in front of more than one thousand fans, and it was straight to the airport the next morning for the UC Capitals as they prepare to take on Townsville Fire on Sunday afternoon.
This will be Townsville's first game of the season, and they will no doubt be brimming with energy in front of their home crowd with captain Lauren Nicholson to lead the team in 2022/23.
Townsville enjoyed some mixed results in 2021/22 but have made some key signings in Mikaela Ruef, WNBA champion Tianna Hawkins and star players Zitina Aokuso, Courtney Woods and Steph Reid. Led by Head coach Shannon Seebohm, and with impressive coaching staff in Marcus Wong and Hayden Zasadny, they're ready to fire this WNBL season.
The UC Capitals have learnt a lot from their season opener against the Bendigo Spirit where they went down 105-85, including how and where they need to plug the gaps to come out stronger in game two.
The Caps held strong offensively but know they need to lock down defensively to hold their opposition to a lower score.
The depth of their squad was also on full display, with 36 bench points. Shaneice Swain scored 15 points while Britt Smart played 25 minutes and recorded 14 points and five rebounds.
Sherrie Calleia is set to be back in the squad, after missing out on game one as she recovered from a concussion sustained at training. Unfortunately Gemma Potter was unable to travel due to injury.
The game will be streamed live on 9Now, with tip off at 3pm.