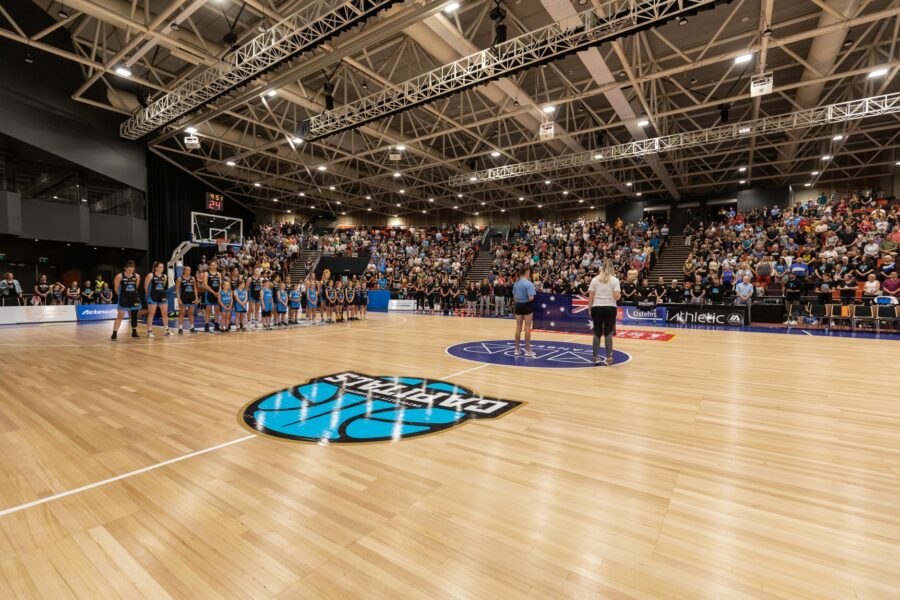 November 28, 2021 | UC Capitals news
For the first time since the 2019/20 season, the Caps will be back at their home at the NCCC.
With the reintroduction of imports and some big player movements during free agency, Canberra fans will once again be exposed to an exciting and highly competitive season.
While we'd love everyone to attend every game, we know that this isn't possible for some. So, if you're in a position where you can only get to a few, we've handpicked three of our most anticipated, must-watch home games this season.
These games will be critical for us to build momentum towards the WNBL finals and will feature some of the best and most entertaining player match-ups.
UC Capitals vs Sydney Flames Sunday 12 December @ The NCCC
Key Match-up – Alicia Froling vs Keely Froling
There's no doubt the first home game in almost two years will be huge!
Adding fuel to the fire will be the match-up between twin sisters Alicia and Keely Froling. We got to see these two match-up against each other twice last season in the bubble, with Keely coming out on top with two wins. Now that Alicia is playing for the good guys this season, we could see Alicia tip the scales in her favour as the Caps play the Flames three times to start the season.
This game will also be a homecoming for Keely, who spent four seasons as part of the Caps roster, including two championships.
Plus, see WNBA import and dominant defender Britt Sykes make her Canberra debut.
UC Capitals vs Adelaide Lightning Sunday 19 December @ The NCCC
Key Match-Up – Kelsey Griffin Vs Steph Talbot 
A 2018/19 Grand Final re-match, the Lightning and the Caps have had some epic battles over the last few years and this one is shaping up to be no different.
The key match-up for this game will be reigning MVP and defensive player of the year Steph Talbot vs the 2018/19 MVP Kelsey Griffin.
Both players are known for their all-around well-polished games. Both can score at a high clip, rebound, and protect the hoop. Look for this one to be a back-and-forth affair.
UC Capital Vs Southside Flyers Saturday 5 February @ The NCCC
Key Match-up – Jade Melbourne Vs Maddi Rocci
Another Grand Final re-match (2019/20), Canberra will see these two teams' face-off for the second time this season, this time with home-court advantage.
The key match-up in this game will be former backcourt teammates Jade Melbourne and Maddi Rocci. Both had breakout seasons in the bubble for the Caps in 2020.
Rocci is known for her defence and ability to facilitate open looks for others. In contrast, Melbourne is known for her ability to score at the hoop and her streaky shooting. As teammates, these two were a perfect compliment. As opponents, Rocci will need to shut down Melbourne's scoring and Melbourne will want to wear down Rocci with her scoring to ensure Rocci has nothing left on the offensive end.
—
To purchase your tickets for home games, click here.