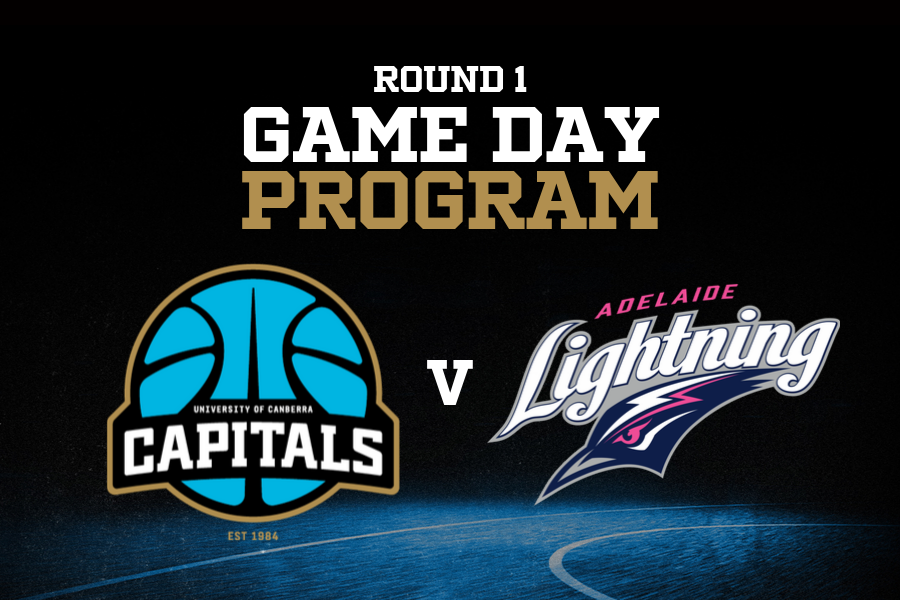 October 11, 2019 | UC Capitals news
Sunday October 13
AIS Arena, 1:30 local time
Live on Fox Sports
The UC Capitals are tipping off the season with a championship rematch!
The 2019 grand final series proved to be competitive and this first game will no doubt be interesting as both teams boast an impressive lineup of players.
Although losing key players in Leilani Mitchell and Kelly Wilson, the UC Caps have recruited well in Olivia Epoupa – the highly-anticipated French player who has been dubbed one of the fastest players in the women's game.
Everyone's aware of the powerhouses that are Nurse and Griffin and it will be great to see them out on the court again doing what they do best.
With Tolo out for Round 1 to allow herself an extra week of recovery and training and Ruef still awaiting on her permanent residency, a contingent on her playing in the WNBL, the UC Capitals are going to have to play small.
Young guns Maddy Rocci and Keely Froling, who both showed their development within the finals, will be stepping up to ensure the UC Capitals aren't too hindered by these delays. With Froling's impressive off-season, captain Kelsey Griffin doesn't have any doubt she will rise to the occasion.
After falling one step short in 2018/2019, the Adelaide Lighting have shrugged off doubts about the future of their club by reinvesting in an extremely talented roster.
Despite losing Power Forward and MVP candidate Nia Coffey, the Lightning, under head coach Chris Lucas, have doubled down on talented athletic wings with the addition of Opal Steph Talbot to go alongside the reigning defensive player of the year Lauren Nicholson.
The Lightning also added significant experience through the signing of point guard Nat Hurst and luring club stalwart Laura Hodges back out of retirement.
Both teams have been tipped to be top four finishers and Game 1 will no doubt be explosive as the UC Capitals and the Adelaide Lightning relive the grand final series rivalry at AIS Arena.
Download the Round 1 – Game Day Program.
To purchase tickets, click here.