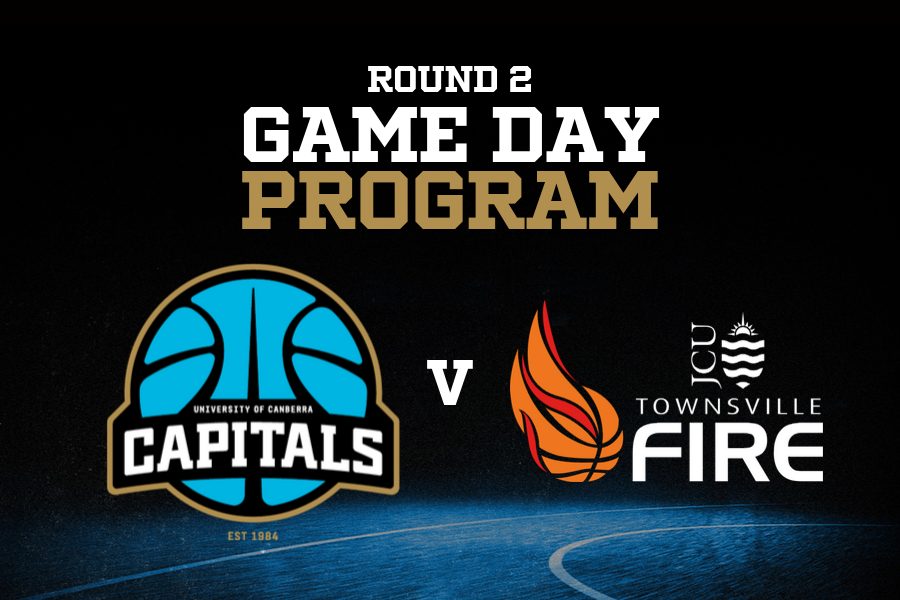 October 18, 2019 | UC Capitals news
UC Capitals V Townsville Fire
Sunday, 20 October
2pm tip-off 
National Convention Centre Canberra
Live stream: click here.
Tickets: click here.
Game Day Program: click here
—
This Sunday, the UC Capitals will look to make their 13th consecutive win at home, carrying on their 2018-19 season success.
The UC Capitals are coming off a mixed but ultimately successful season opener against the Adelaide Lightning. The effect of missing bigs Marianna Tolo and Mikaela Ruef seemed to be too hard to overcome during that forgettable second quarter, but the team's ability to bounce back after half-time proved that even without some of their most illustrious players, the UC Capitals have got enough talent to go far this season.
Keely Froling's standout performance combined with the usual showstoppers Kelsey Griffin and Kia Nurse made for a highly entertaining game and one that boosted the confidence of all fans. Griffin, on the back of becoming the WNBL Player of The Week record holder, was selected again for the opening round and Kia Nurse joined her on the Team of The Week.
Now that co-captain and starting centre Marianna Tolo will be back, things will only continue to improve. Coach Paul Goriss will have to restrict her minutes to manage her workload coming off injury, leaving plenty of opportunity for Froling to continue her stride.
The Fire will be coming off their Round 1 loss to Southside. Despite Abby Bishop missing in action, they did well to keep up with one of the most competitive teams in the league this season. If all goes to plan for the Fire, Bishop will make her return on Friday when they take on the Adelaide Lightning and will face off against Griffin in Canberra.
After their Round 1 performances, Canadian import Bridget Carleton as well as Tess Madgen and Darcee Garbin will be critical to the Fire's chances this weekend.