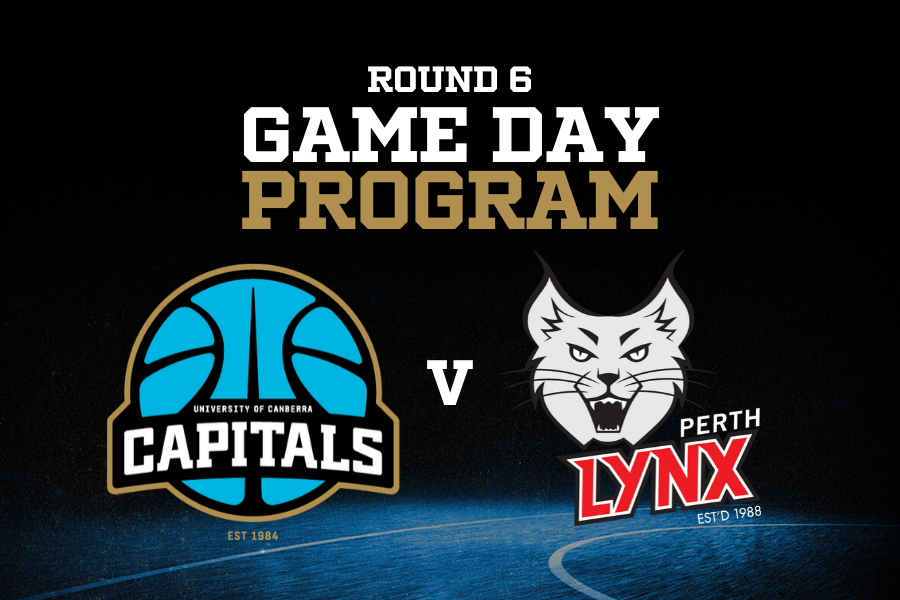 November 22, 2019 | UC Capitals news
UC Capitals V Perth Lynx
Sunday, 24 November
5pm tip-off 
NCCC
Tickets: click here.
Watch the game: Fox Sports, Kayo Sports or livestream on the WNBL website here.
Game Day Program: click here.
—
15 days later and we're back.
The WNBL has returned from the FIBA break which allowed players to attend their national team commitments. For our very own Australian Opal, Marianna Tolo, this meant a trip to Kuala Lumpur for the Pre-Olympic Qualifying Tournament which landed them a place in the next tournament, the final step to secure a spot in Tokyo 2020.
Now, Tolo, Nurse and Epoupa are back in Canberra recovering ahead of Sunday's clash against the Perth Lynx.
This will be the first game the UC Capitals will play against Perth since the semi-final that landed the Caps a place in the grand final.
Perth has had a slow start to the season, having won just 28% of their six games so far. The temporary loss of import Centre Imani McGee-Stafford since Round 2 after an ankle injury while playing the Southside Flyers has certainly hurt their chances. Although only expected to miss three weeks, McGee-Stafford will not be travelling to Canberra this weekend.
Lynx guard and Australian Opal Katie Ebzery also just returned from Malaysia and will be one for the UC Capitals to look out for. She's currently second in the league for average assists, sitting one above Olivia Epoupa.
Although 5th on the ladder, the Lynx shouldn't be underestimated as history has shown their consistently strong contenders for the title and all teams are still in the process of finding their rhythm. There's every chance things could finally click for Perth this Sunday.
Meanwhile, the UC Capitals are coming off the back of their most successful round yet, having won against the Southside Flyers and Melbourne Boomers in a double header on the road. The test will now be whether the reigning champs can hold onto that momentum despite the disrupted schedule.
There's no doubt the UC Capitals have the potential to keep it up. Currently, Olivia Epoupa is leading the league for steals averaging 4.0 a game, Kia Nurse is leading average points with 20.3, and Kelsey Griffin is averaging 11.3 rebounds. If the UC Capitals pull off the win, that will bring their home game win streak to 15.
It's going to be an exciting game to launch the UC Capitals back into the season and our home court advantage may be as important as ever, giving the team extra time to recover, prepare and regroup.