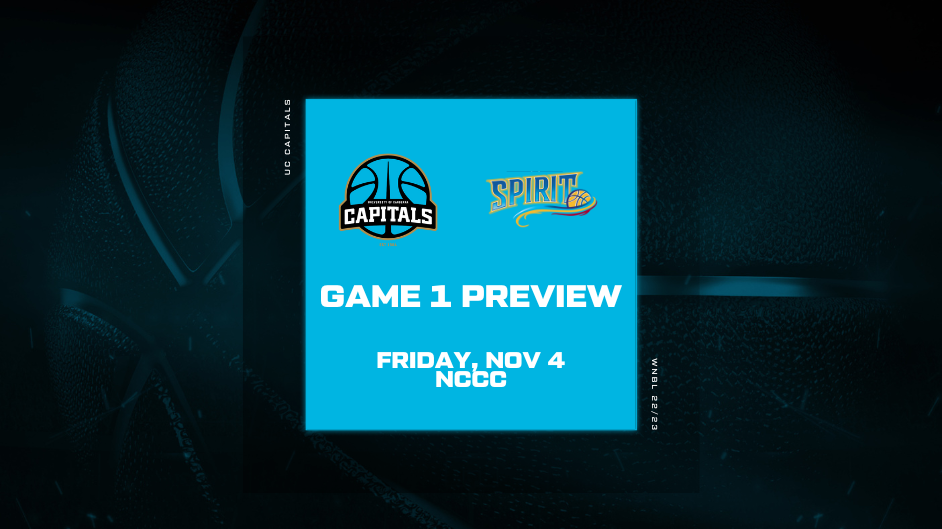 November 3, 2022 | UC Capitals news
WHEN: Friday 4 November, 6:30pm tip-off
WHERE: National Convention Centre Canberra
HOW TO WATCH: Tickets can be purchased here. If you can't make it to the game, watch it live on 9Now
A new Head Coach, a new coaching program, seven new players and six returning. There's a lot of unknowns heading into the UC Capitals season opener against Bendigo Spirit but one thing is for sure; they're building towards something big.
"Everyone in this team plays to their strengths and we all get along really well," Jade Melbourne said.
"While that chemistry piece may take time, it is forming pretty organically, and everyone is just excited to hit the ground running. We're all confident that we can get the job done."
Up against a Bendigo Spirit outfit boasting some big names in former Capitals stars Kelsey Griffin, Kelly Wilson and Alicia Froling, the UC Capitals could be considered underdogs and that's how they like it.
"I've never actually played against KG so it's going to be an interesting battle but they're a great squad, we know they've got great players. Anneli Maley's the reigning MVP too, so it's going to be a tough battle but the advantage is, we know them and we'll scout them well and hopefully KG doesn't go off for a big double double," Jade said.
"We've had really good hit outs this week and it's all been focused on us. If we make sure to do that, the rest will take care of itself."
Head Coach Kristen Veal in agreeance, this Friday isn't about the opposition but about the team the UC Caps are bringing into season '23.
"If we can lock down what we do well and do it even better, than that's going to put us in a better position to try and out-trick opposition teams at this point," Vealy said.
"It is a bit of the unknown, which is exciting and it's what we've been hinging on this whole pre-season. The thing that's really important for us is the identity what we have found out about ourselves as a team, that's the thing we really have to own and buy in on and love about ourselves.
"For me, this first week is still a period where we can test ourselves against opposition. We can collect some data, and really solidify what we've done and make any changes that are needed."
With WNBA import Rae Burrell returning to the court for full training, Vealy said their starting five is shaping up well but the bench players are nipping at their heels.
"What's been really promising in the depth of our squad. The bench players have been really competing at practice and I have no problem in continuing to build that conditioning and playing it at this high level by just rotating players in and out."